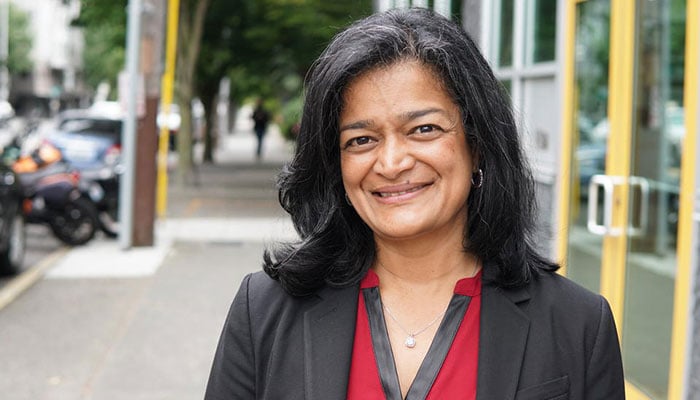 Pakistan Foreign Minister Shah Mehmood Qureshi, who is leading a Pakistan delegation at the United Nations Human Rights Council session in Geneva, asked why New Delhi does not allow global media and organisations into the "Indian state of Jammu and Kashmir".
The United Nations High Commissioner for Human Rights Michelle Bachelet on Monday expressed "deep concerns" over the severe restrictions imposed in Jammu and Kashmir as the lockdown in the Valley entered its sixth week following the abrogation of Article 370.
Further on, the UNHRC chief also referred to the National Register of Citizens (NRC) in Assam.
India on Tuesday rejected the reference to Jammu and Kashmir in the latest China-Pakistan joint statement and called on both countries to stop activities related to the China-Pakistan Economic Corridor (CPEC) in Pakistan occupied Kashmir (PoK).
Qureshi told WHO DG that food and medicines are not available to people in occupied Kashmir due to imposition of curfew by Indian authorities since the fifth of the last month, Radio Pakistan reported.
Pakistan's move to take the issue to the UNHRC comes after facing rebuff from most of the countries to its attempts to rope in third-party intervention to make India revoke its decision.
Shah Mehmood Qureshi was speaking to reporters after his speech at UNHRC.
Indian-administered Kashmir has seen a decades-old armed rebellion - backed by Pakistan, New Delhi says - against Indian rule with tens of thousands, mostly civilians, killed.
USA lawmaker Adam Smith highlighted "legitimate concerns regarding the communication blackouts, increased militarisation and enforcement of curfews" in occupied Kashmir.
She told the United Nations chief that the intensifying tragedy in occupied Jammu and Kashmir was, in fact, an urgent call to set into motion his initiative of "preventive" diplomacy before the crisis spins out of control, the sources said.
On India's NRC exercise, she said the recent verification process in Assam has caused great uncertainty and anxiety, with some 1.9 million people excluded from the final list published on August 31.
"India and Pakistan are having a conflict over Kashmir as you know". US President Donald Trump had offered "mediation" between India and Pakistan on the Kashmir issue.
"I appeal to the government to ensure due process during the appeals process, prevent deportation or detention, and ensure people are protected from statelessness", she said.
The Trump administration pulled the United States out of the council previous year, accusing it of an anti-Israel bias and denouncing some member states that Washington says are repeat rights violators.
He said he would use his stay in Geneva to apprise the global community of the critical situation in the India-held valley.
The US leader first offered to mediate between India and Pakistan over Kashmir at a White House news conference with Prime Minister Imran on July 22.
She urged both Indian and Pakistani governments to respect and protect human rights.