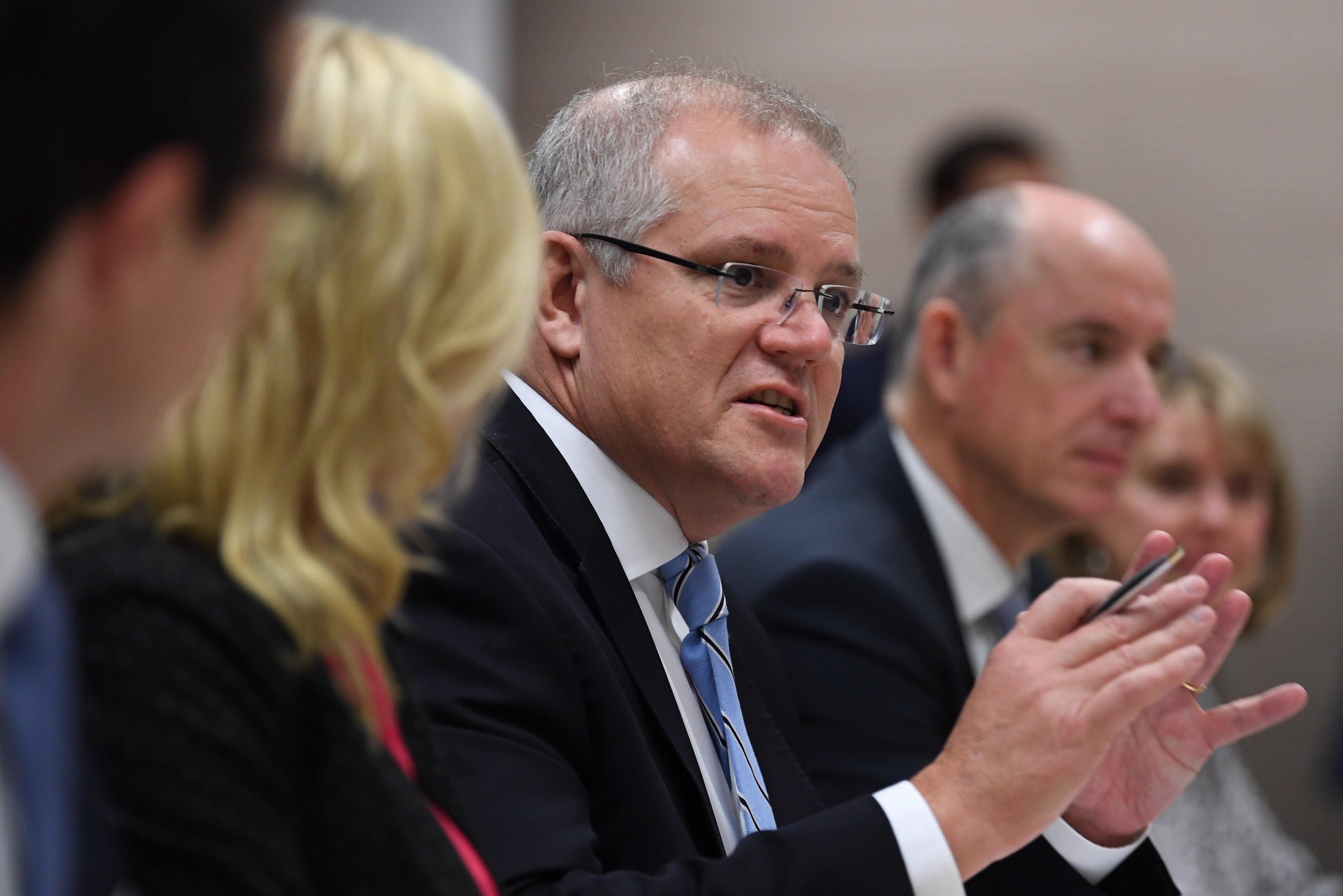 Half of the $300 million the Government has allocated to fighting the effects of climate change has been earmarked for projects in the Pacific Islands.
Australia is understood to have spent the last few days manoeuvring to have the communique's wording watered down from that of the small island states.
Mr. Marape said he will be vocal about that when he attends the United Nations General Assembly meeting in September this year.
Seeking to improve its credentials, Australia this week offered $A500 million ($NZ526 million) to help the Pacific region invest in renewables and prepare for climate change, though some of the region's leaders said that was not enough.
Climate change has been the major theme of the forum so far, with pressure mounting on some of the bigger PIF countries, such as New Zealand and Australia, to do more.
Small nations in the Pacific are among those bearing the brunt of climate change, with rising sea levels and associated impacts already forcing some residents to relocate.
"If this is the Australian Government's idea of a "step up" in its relations with the Pacific, it's certainly not a step forward", he said on Twitter.
Australia's tough approach to the negotiations drew ire from some participants, but Mr Sopoaga said the Pacific did not "bow down" to its large neighbour.
The acting opposition leader, Richard Marles, said on Friday evening: "These are ignorant comments from the acting prime minister and he should know better".
Morrison said Australia's stance would not dent its standing in the region.
"I am accountable to the Australian people, that is who I am accountable for and Australia comes here, I think, with a very strong record", Morrison told reporters after the meeting, assuring that his Pacific step-up was "looking great".
Fijian prime minister Frank Bainimarama says the communique "settled for the status quo".
The worldwide community "continues efforts towards" meeting global funding commitments, "including the replenishment of the Green Climate Fund".
Leaders at the Pacific Islands Forum in Tuvalu debated the issue for 12 hours on Thursday but were unable to secure a pledge from Morrison to end coal mining and go carbon neutral by 2050.
"It is strong language and we as leaders endorse it because we believe it is containing very, very important messages about climate change and the need for urgent action as soon as possible", Mr Sopoaga said.
Australia, the largest and wealthiest Pacific Island Forum member, fears that Beijing's long-term plan is to establish a military base in the Pacific.
Sitting in Mr Bainimarama's line of sight, twiddling with his pen, was Australia's minister for global development and the Pacific, Alex Hawke.