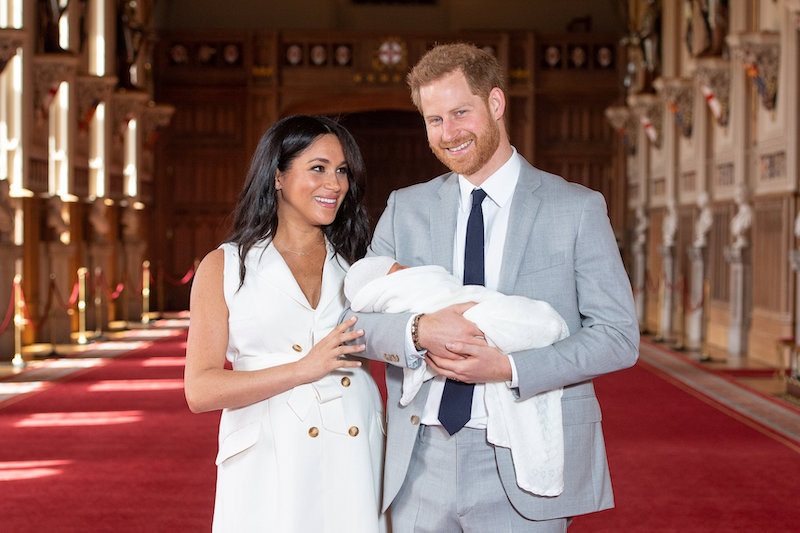 If the reported reunion is true, the 39-year-old stylist joins Queen Elizabeth II, Prince Philip, the Duke and Duchess of Sussex, and Meghan's MUA pal Daniel Martin as some of Archie's earliest visitors.
It's been a year since the Duke and Duchess of Sussex tied the knot and to celebrate they have released some special behind-the-scenes photos from their special day.
The couple tied the knot in St George's Chapel on the grounds of Windsor Castle on May 19, 2018, in a ceremony aired on live TV that reached over 2 billion viewers.
Some of the photographs include previously unseen images, and the photo montage is accompanied by the song, This Little Light of Mine, which was the song they walked up the aisle to together as they left the chapel. "Each of you made this day even more meaningful", they said.
The royal couple welcomed a baby boy on May 6 ahead of their first anniversary.
That's right: Archie Harrison Mountbatten-Windsor " s birth certificate lists his mother's official occupation as "Princess of the United Kingdom'.
The clip had black-and-white images showing Prince Harry walking down a flight of stairs with his brother Prince William.
In June 2016, Markle began a relationship with Prince Harry, whom she had met on a blind date set up by a mutual friend.
It was well-received by royal fans who have rushed to comment on the post marking the important day in the couple's life.
We know all this because Harry traveled overseas (again!) this week, heading out to Rome, Italy for a charity polo match to benefit his organization, Sentebale.
"She had been brought up in that style herself, after all, with her parents leaving her at home and entrusting her entire schooling to a governess and home tutors", he said.
But shortly after Lizzie said Meghan ghosted her, admitting she believes the actress was "advised to end contact with people she befriended in the media".
It's not a huge surprise that Jessica, Ben and Ivy would be amongst the select few lucky enough to meet baby Archie so soon.
Happy anniversary to the two lovebirds!