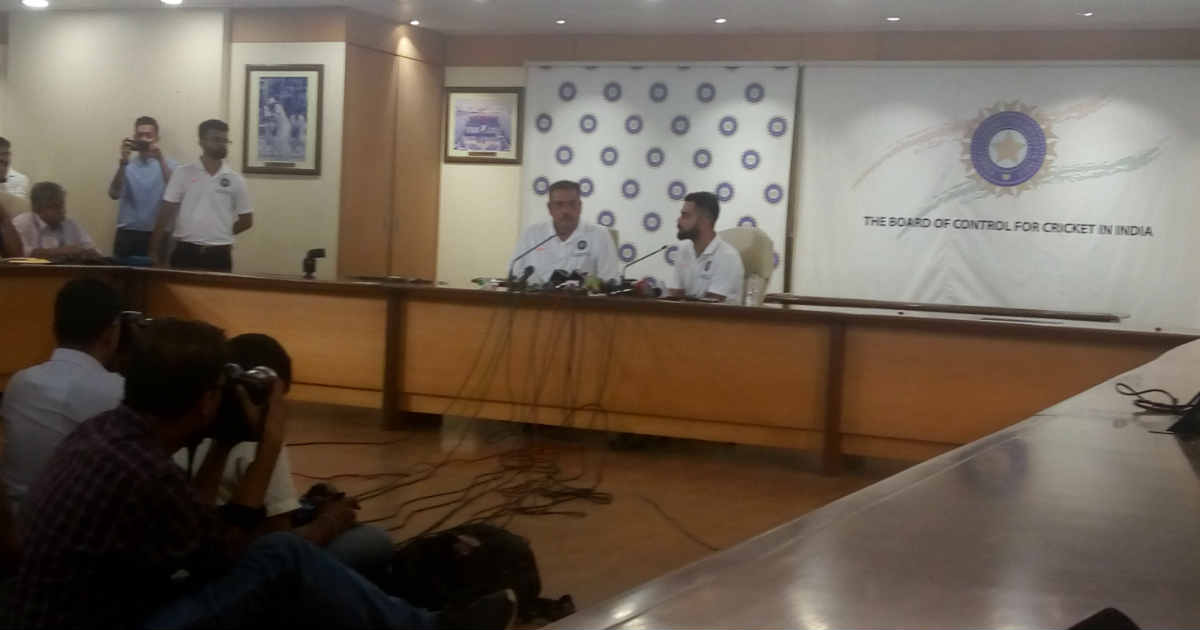 Australia captain Aaron Finch denied a suggestion that Warner has expressed concerns about security for himself and his family in the face of what is sure to be a warm but surely harmless reception from England supporters after sandpaper-gate. "Handling pressure is the most important thing in the World Cup and not necessarily the conditions".
Imam has been in excellent form as of late as he scored 234 runs in four ODIs against England, which included a career-best knock of 151, at an average of 117.
"The two new white balls and flat pitches that suit powerful batting units are just ideal for a team set up like England".
Morgan finally plucked out Ricky Ponting, who hasn't played for Australia for seven years. Sarfaraz Ahmed would like Jos Buttler to be Pakistani - the recent 50-ball century at Southampton presumably still burned into his retina - while Finch, already blessed with Mitchell Starc and Pat Cummins in his Australia squad, still wanted more pace in the shape of South Africa's Kagiso Rabada.
"My personal opinion is Dhoni should be batting five".
Bangladesh captain Mashrafe Mortaza picked Kohli to be a part of his side.
West Indies' Jason Holder, the youngest on the stage at 27, spoiled the fun and avoided answering.
300 is no more a winning score these days as it was evident during the ODI series between England and Pakistan.
Not all the questions were so knockabout.
"I will pick a few players, mainly bowlers". 'Since they came back they've been fantastic and the contributions they have both made to team morale has been unbelievable. 'England want to get to 500 before anyone else.
With the increasing similarity in the way teams approach the two formats of the white-ball game, there seems no reason why the West Indies can not again be a force in 50-over cricket as well. "It could be pretty high scoring but I don't see too much high scoring in the later half of the tournament".
"We play them (opposing batsmen) twice in the IPL and you know their weaknesses, you know their strengths, you know if they can't run between the wickets - you get an extra bit of inside information".
"When you get closer to the knockout phases that is going to bring greater pressure and no-one is going to go gung-ho from ball one". Addressing a press conference ahead of their departure, captain Virat Kohli and coach Ravi Shastri spoke on a host of different issues, ranging from fatigue to team combination and to the impact of MS Dhoni.