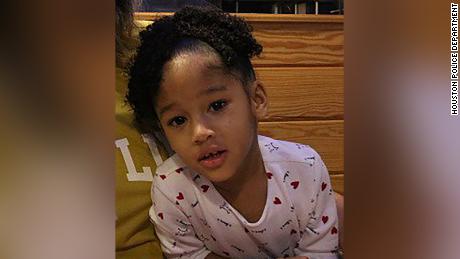 Vence then walked to the Houston Methodist at 11pm Saturday where he received treatment and reported Maleah missing.
Detective Mark Holbrook explained what he believed happened next at a press conference on May 4.
In any case, police say there's a young girl out there, they don't know where she is, and they don't know if she's alive.
Dominique Bryant, a friend of Maleah's mother who is helping pass out information about the missing child, commented on the incident.
"According to Darion, what happens next is a blue pickup truck pulls up behind him, two Hispanic males get out".
Holbrook said there is about a 21-hour gap between the alleged assault and when he woke up on the side of the road that Vence doesn't remember.
"This week she was sick, too".
According to Holbrook, Vence says he woke briefly to find himself in the back of the truck with the three men and his two children, before passing out again.
Vence heard a "popping noise", like a popped tire, Holbrook said, and pulled over to check on it. He said police hoped the public could help them "fill in the blanks" in the narrative provided to them by Vence. Maleah was missing, Vence said.
The man, Darion Vence, told police he was driving to the George Bush Intercontinental Airport around 6 p.m. on Saturday. The other male hits Darion in the head.
According to the child's stepfather, 3 men in a 2010 blue Chevrolet crew cab pickup truck abducted her, her 2-year-old brother and her stepfather around 9 p.m. Saturday.
"I'm terrified for Maleah", Bowens said of her daughter, in an interview with ABC station KTRK-TV in Houston.
They are also searching for Vince's missing vehicle, a silver 2011 Nissan Altima with temporary tags 330-92G9.
Authorities have not found any surveillance footage or witness accounts that corroborate Vence's version of events.
A small search party handed out 100 missing-person posters in a park in Sugar Land, near where Maleah allegedly disappeared, CNN affiliate KPRC reported. "She has a attractive energy and we just want to find her at this point".
Maleah is described as an African-American female with black hair and brown eyes.
An Amber Alert was issued for 5-year-old Maleah Davis, who was last seen wearing a pink bow in her hair, a light blue zip-up jacket, blue jeans and gray, white and pink sneakers.
She is 3 feet tall and weighs about 30 to 40 pounds.
Anyone with information on Maleah's whereabouts is urged to contact Houston police at 713-308-3600 or Crime Stoppers at 713-222-TIPS.