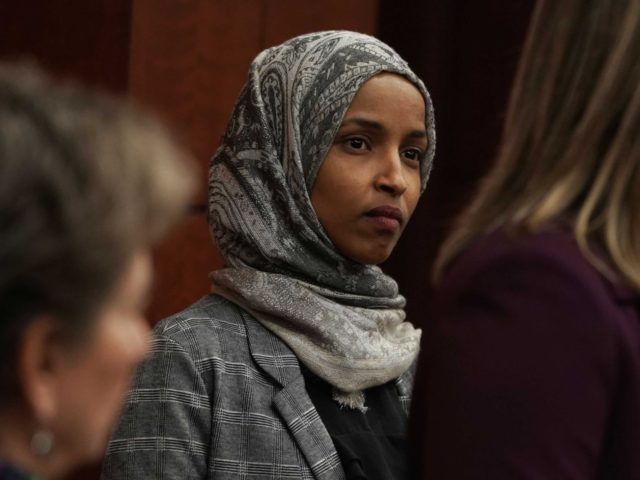 It comes as House Democrats are mired in controversy over comments made by the freshman congresswoman from Minnesota.
Top Democrats are debating whether the resolution will specifically condemn Omar's remarks, which include suggesting that supporters of Israel have an "allegiance to a foreign country", or will only condemn anti-Semitism generally.
"What I'm fearful of - because Rashida and I are Muslim - that a lot of our Jewish colleagues, a lot of our constituents, a lot of our allies, go to thinking that everything we say about Israel to be anti-Semitic because we are Muslim", Omar said.
Rep. Eliot Engel (D-NY), chairman of the House Foreign Affairs Committee in which Omar serves, condemned her comments in which she suggested Israel demands allegiance from American lawmakers.
But Omar fought back against her fellow congresswoman, defending her comments in series of tweets.
Omar's criticism of the Israeli influence on U.S. politics have already made her the target of numerous attacks by both Republicans and her fellow party members, who accused her of invoking an anti-Semitic trope after she suggested that the rich Israeli lobby's grip on American politicians is too tight.
After House Appropriations Chairwoman Nita Lowey said in a two-part tweet Saturday that she was "saddened that Rep. Omar continues to mischaracterize support for Israel", Omar responded by standing by her remarks.
Engel's statement was in response to Omar's appearance at an event in Washington earlier this week where she was lamenting that her criticisms of Israel are reflexively dismissed as anti-Semitic.
House Foreign Affairs Committee Chairman Eliot Engel on Friday called it "unacceptable and deeply offensive to call into question the loyalty of fellow American citizens due to their political views, including support for the U.S. -Israel relationship". "I am sure we agree on that!" I find that to be problematic and I am not alone. The poster appeared to link Omar to the 9/11 attacks, depicting planes flying into the World Trade Center with the phrase "never forget, you said" with a photo of Omar underneath, saying, "I am proof you have forgotten".
I'll leave you with this. "But it's nearly as if, every single time we say something regardless of what it is we say ... we get to be labeled something".
The Anti-Defamation League also sent Pelosi a letter Monday regarding Omar's comments, asking her to "give the entire Congress an opportunity, through a House resolution, to voice its rejection of her latest slur". One said the vote will come as soon as Wednesday.