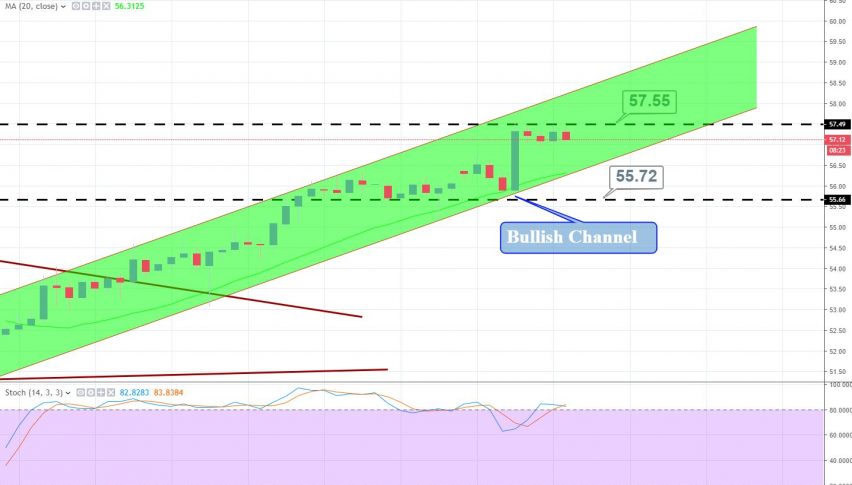 Oil prices sank below recent 2019 highs as US government data on Thursday showed a sharp build in crude stocks and record production, while concerns about slowing global economic growth weighed on the market.
U.S. West Texas Intermediate (WTI) crude oil futures were at $56.86 per barrel, down 10 cents, or 0.2 percent, from their last settlement.
OPEC and some non-affiliated producers such as Russian Federation agreed late previous year to cut output by 1.2 million bpd to prevent a large supply overhang from growing.
Brent crude price reached a three-month high for week ending February 22 supported by the U.S. Federal Reserve's decision to pause rate hikes this year while pushing the American dollar lower. China had emerged as the biggest buyer of US oil prior to that. Earlier this week, President Trump said that March 1, the deadline he had set for trade talks to reach a deal or start imposing new tariffs on Chinese imports, is "not a magical date", suggesting that the Administration could be flexible and not slap more tariffs if a deal is not reached by that date.
Nigeria on Wednesday pledged its cooperation to reduce oil output in order to attract higher prices in the global market. America is the only country to ever reach production of 12 million bpd.
Official oil inventory and production data is due at 11 a.m. EST (1600 GMT).
Brent crude futures briefly reached $67.73 a barrel, their strongest since mid-November.
That means much will depend on demand, which Goldman said it expected to grow by 1.4 million bpd in 2019.
OPEC, as well as some non-affiliated producers such as Russian Federation, agreed late 2018 to cut output by 1.2 million barrels per day (bpd) to prevent a large supply overhang from growing.
Meanwhile, crude inventories in West Texas fell to the lowest in four months after an additional pipeline started transporting crude from the largest US shale field to the Gulf Coast, largely for exports, data from market intelligence provider Genscape showed.
- Baker Hughes on Friday releases weekly data on the number of rigs drilling for oil in the U.S.
Of that, the bank said, "we could be seeing some weeks with 4.6 million bpd of gross crude exports by end-year, adding to this week's new record" of 3.6 million bpd.
With US supply surging, Goldman Sachs said it expected non-OPEC supply to grow by 1.9 million bpd this year, more than offsetting the OPEC cuts.
Given the supply and demand picture, Goldman said "we expect $60-$65 per barrel Brent prices, on average, in 2019 and 2020".