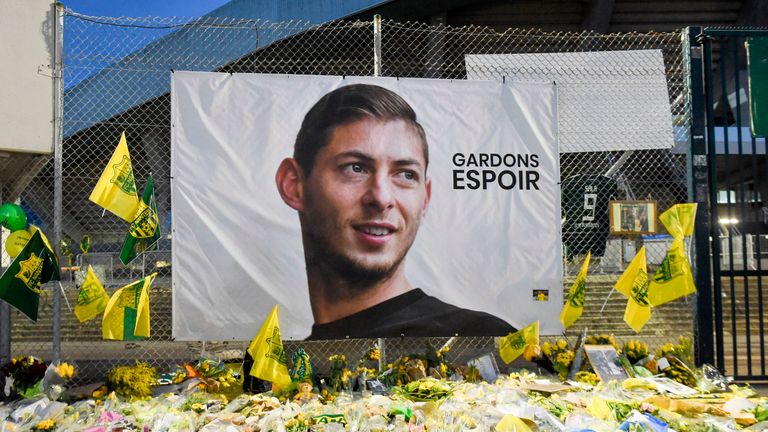 Nantes, who play in France's top division, sold Sala to Premier League strugglers Cardiff in January for a fee reported to be £15million - although the fee is reported to be spread out over three years.
A source at the Welsh club says the contract will be honoured but not before Cardiff have clarified "all the facts".
Sala and pilot David Ibbotson were on board the Piper Malibu aircraft that went missing over the English Channel on January 21, carrying the player from Nantes to Cardiff ahead of his planned first training session with the team.
Cardiff are said to be "surprised" with the timing of the demand so soon after the tragedy.
A legal letter from Nantes was emailed to Cardiff on Tuesday - the second demand in the space of a week - to request urgent payment.
A search team found wreckage of the plane on Sunday in the English Channel, but bodies have not been recovered or identified.
The Sala family are now in Nantes anxiously awaiting the fate of Emiliano and are still to learn whether it is even his body in the aircraft.
The Premier League club feels it necessary for the rescue operation in the Channel to be concluded and for both the Air Accidents Investigation Branch (AAIB) and the police to conclude their investigations, before any payments are made.
The Argentine striker was the club's record signing.
The situation is further complicated as French club Bordeaux are also due 50 per cent of the reported £15m transfer due to a clause inserted when Sala joined Nantes in 2015.