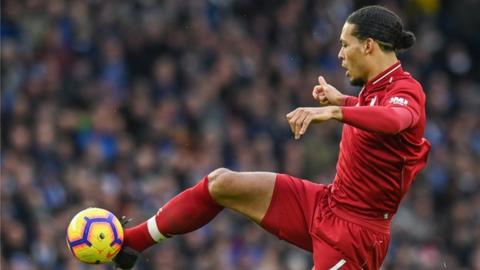 Jurgen Klopp has had his say on Kyle Walker's social media post mocking Liverpool's 1-1 draw with Leicester City.
"Our ground staff tried to clear it but we didn't have enough manpower", said the German.
"I've never celebrated when another team has dropped points or lost a game, it's not allowed".
"I think everyone agrees it could have been a penalty but I don't know why it was not given", Klopp said.
"Nobody told them to do it like that and just clear their box, I can promise that".
'No, not a realistic target, after that, any time, ' said the Reds boss when asked about Gomez's possible return.
With just 5 points seperating them at the top of the table, it's likely that one of Manchester City or Liverpool will hoist the Premier League trophy this year, with the latter being the most likely at this point.
However, Klopp is happy with the five-point advantage they now have and spelled out just how hard they know life will be in the final three months of the season.
I wouldn't be surprised if we saw goals in this game and was toying with the idea of a Watford over 2.5 goals double but, at a shade over 2/1, I'll play safer and go straight on the Hornets win.
"You have to do your own things, you have to try to show your best performance". For supporters it's a bit different. I don't understand it.
They come into this home game with Manchester United on the back of another impressive showing, drawing 1-1 with Liverpool at Anfield, but I'm willing to back another swing of the pendulum and will support the visitors to pick up three points here.
Speaking in his pre-match press conference before Liverpool travel to West Ham on Monday night, live on Sky Sports, Klopp said: "Both not (ready)". That's how it is, we can not change it. At the end of the season we will see.
Responding to Walker's tweet, Pep Guardiola said: "The players tweeting or social media, Instagram, I can not control it". "The motivation is to win games.(it) won't be about one tweet or another one".
Asked if what the full-back did might gee up Liverpool, the City manager added: "I don't think so".