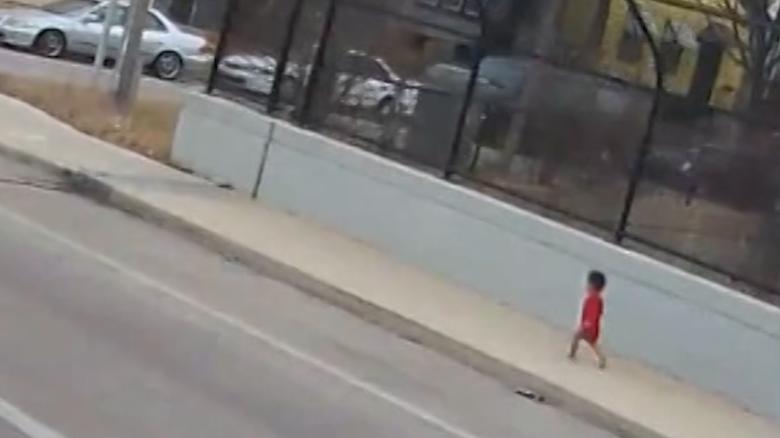 Milwaukee County Transit System (MCTS) driver Irena Ivic spotted the boy, wearing only a red onesie and no shoes, running down the sidewalk at 8 a.m. on December 22, 2018.
From a distance on her regular morning route on Milwaukee's south side, just after 8 a.m., she saw him: a baby boy alone running along a freeway overpass sidewalk.
A passenger noticed the youngster was shivering so put her jacket around her to keep her warm.
She suddenly stopped the bus and dodged traffic to rescue the baby.
- A Milwaukee bus driver rescued a young child who was wandering barefoot on a freeway overpass in frigid temperatures, authorities say. He's wearing a red onesie and a diaper.
"She did a lot more than her job".
This is the dramatic moment a bus driver rescues a baby girl that she spotted wandering alone on a street with no shoes or pants on. I'm shaking, ' she says. "I don't take that kind of compassion for granted", said County Executive Abele.
"[The] baby was so scared, and cried", Ivic, a mother of two, explained during the MCTS award ceremony yesterday, published in full by ABC-affiliated news outlet WISN.
Firefighters and police soon arrived on the scene.
Authorities believe the baby was left alone by her mother, who may have been experiencing a mental health issue.
Ivic has been in Milwaukee for 12 years - and an employee of MCTS for five years.
The parents were eventually reunited with the child and no charges have been filed.
It was the ninth lost or missing child found by MCTS drivers in recent years, officials said.