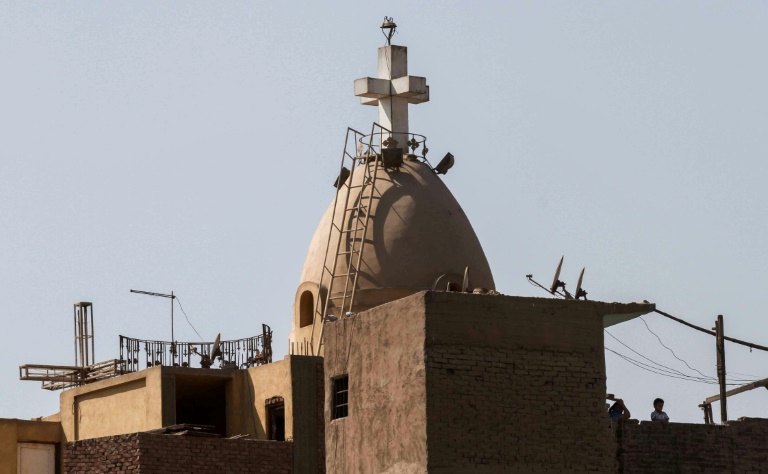 Islamic militants on Friday ambushed a bus carrying Christian pilgrims on their way to a remote desert monastery south of the Egyptian capital, killing at least seven and wounding a dozen more, the Interior Ministry said.
A young boy grieves next to the coffins of his parents who were killed during a bus attack, during their funeral service at Ava Samuel desert monastery in Minya, Egypt, May 26, 2017.
Egyptians check on their relative, who was wounded after gunmen attacked a bus carrying Coptic Christians, at the Sheikh Fadel hospital in Beni Mazar on November 2, 2018.
Egyptian President Abdel Fattah al-Sisi said he mourned the victims as martyrs, and vowed to push ahead with a campaign against militants.
No group immediately claimed responsibility for the attack on people traveling to St. Samuel the Confessor monastery in Minya, 260 km (160 miles) south of Cairo.
In a somber message of his own, Tawadros said in a video clip released by the church that the latest attack would only make the Christians stronger.
Graphic images shared by the church showed children among the injured.
A similar attack occurred in 2017, when masked gunmen opened fire on a bus convoy carrying Copts to the same monastery, killing 28 people and injuring 22. Attackers also fired at two other buses at the same site Friday, the church spokesperson said.
Seventy-four people were killed in the attacks in 2016 and 2017 targeting Coptic Christians in Cairo, Alexandria and the Nile Delta city of Tanta. The source said authorities were still searching for the attackers.
Coptic Christians are a religious minority in Egypt, making up about 10 percent of the country's population.
Christians there often accuse the local police of being soft on Muslims accused of attacking Christians and, in their pursuit of keeping the peace between the two communities, insist on resolving differences through tribal-like reconciliation meetings rather than apply the law.