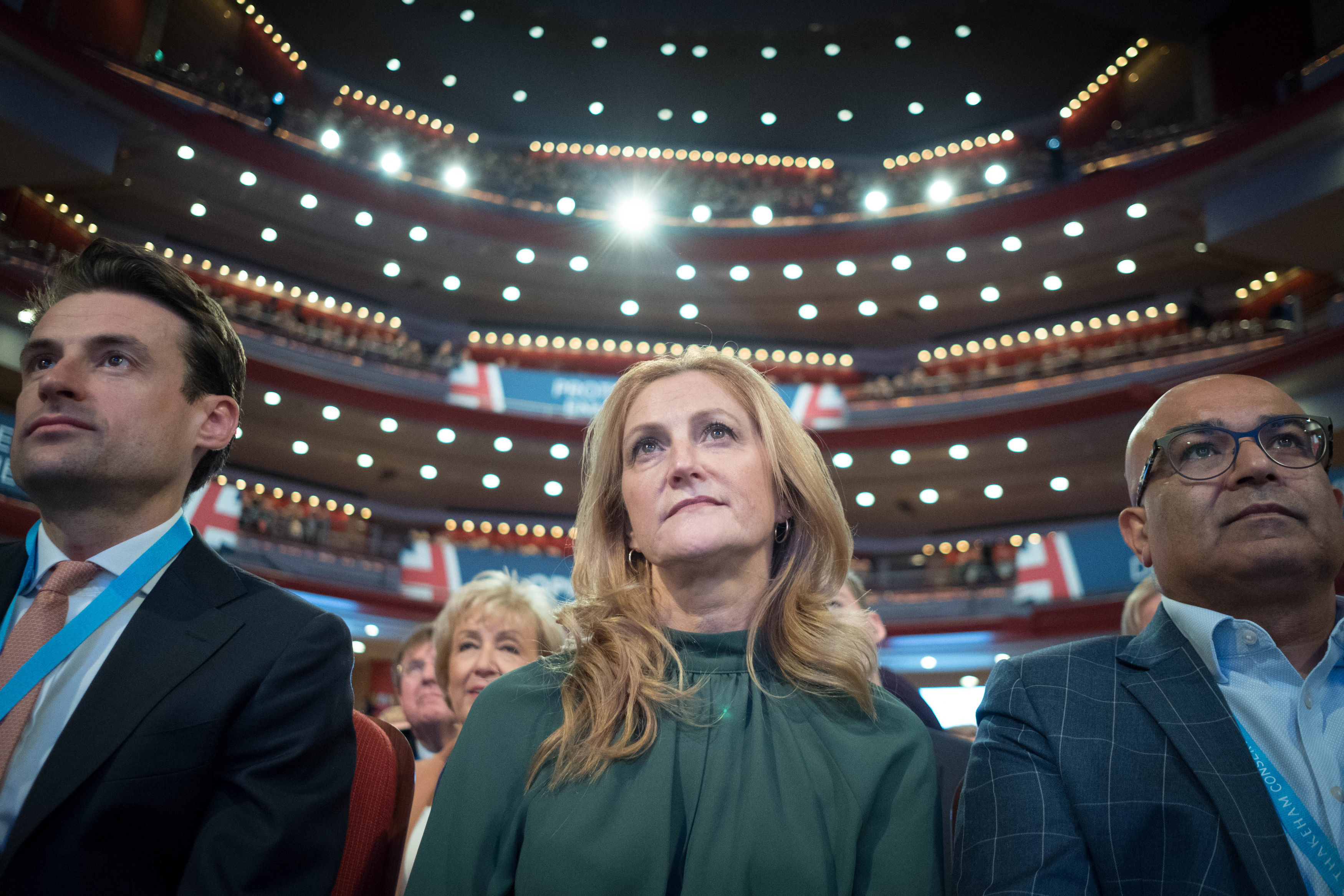 She said that "leaving without a deal - introducing tariffs and costly checks at the border - would be a bad outcome for the United Kingdom and the EU" - though she refused to rule it out.
But May, who did not watch her former minister, again showed little sign of shifting away from her so-called Chequers plan to keep close ties with the European Union after Brexit, the biggest shift in British foreign and trade policy for more than 40 years.
May, when asked in a series of broadcast interviews earlier about Johnson's expected intervention, said she had expected his speech would be a "lively" event but declined to make any personal criticism. May's Brexit strategy, saying she's a "captive of the establishment", but he said a tumultuous leadership fight now would be "a disaster" for the party.
Mr Johnson then went on to give his views on the Good Friday agreement, which Mrs May's partner in government - DUP leader Arlene Foster - yesterday said was not "sacrosanct" while also praising the "belief" and "spirits" set out in Boris Johnson's Brexit plan.
Johnson said simply that Britain should use a 20-month transition period after Brexit to negotiate a looser, Canada-style free trade deal while stepping up preparations for a "no-deal" exit.
"We Conservatives know that it is only a strong private sector economy that can pay for superb public services and that is the central symmetry of our one nation Toryism".
"If we get it wrong, if we bottle Brexit now, believe me, the people of this country will find it hard to forgive", Johnson told the hundreds of Conservatives who queued to get a seat in a hall just across from the main venue where May will address the party's annual conference on Wednesday.
"We will never do anything that would undermine the principles of our union - never!"
But he warned: "If we cheat the electorate - and Chequers is a cheat - we will escalate the sense of mistrust". But he was quick to add he would stick by May, if not her plan, at least for now.
Satirist Kaya Marr holds a painting mocking MP Boris Johnson outside the conference in Birmingham on Tuesday.
Steve Baker, a former Brexit minister, offered Johnson some support by again defending the proposal - something May says would create a new border between the British province of Northern Ireland and mainland Britain.
"My friends, the one thing I really worry about in this critical Autumn of 2018 is that after 200 years, this oldest and most successful of all political parties should somehow lose confidence in its basic belief in freedom", Johnson said.
He added: "I don't think this is a time to be talking about leadership challenges, it is a time to be supporting our Prime Minister as she takes forward this incredibly hard task of getting a deal with the European Union".
Mary Wylie, a local party official from Devon in southwest England, said Johnson's speech expressed "my Conservative philosophy". Before adding: "My fellow Conservatives, this is not democracy".
"Am I disappointed [that he didn't declare]?"
"I don't think we should caper insincerely on socialist territory".
Numerous prominent Brexit-backing MPs were front and centre for the speech, including former Brexit secretary David Davis, former Conservative leader Iain Duncan Smith and ex-Cabinet minister Priti Patel.
It was a leadership speech in all but name from a politician who quit the government in July over May's Brexit plan, but remains a huge Conservative star - and, his fans hope, a future prime minister.
When asked by Andrew whether he would serve as Chairman under a Boris Prime Minister, Mr Lewis said: "There is no vacancy there". May, under fire from critics in Brussels, opponents at home and some lawmakers in her own party, has said talks on a divorce deal are at an impasse.