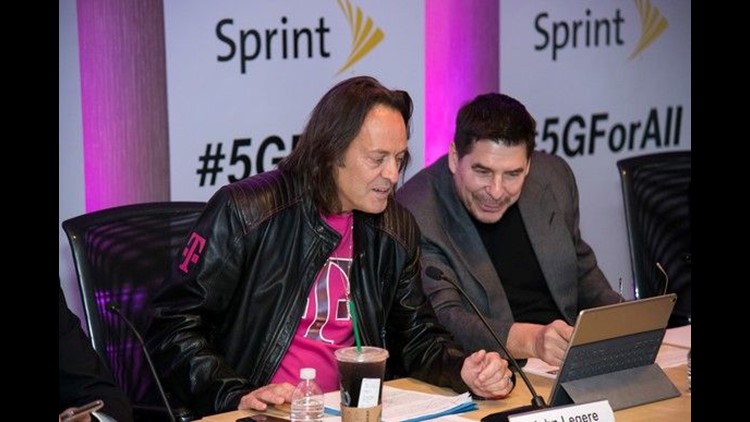 The FCC announced today that it's pausing its 180-day shot clock of the T-Mobile-Sprint merger in order to "allow for thorough staff and third-party review of newly-submitted and anticipated modeling relied on by the Applicants".
"The clock will remain stopped until the Applicants have completed the record on which they intend to rely and a reasonable period of time has passed for.staff and third-party review", the FCC said.
So, in essence, TMUS recently chose to offer up a bunch more material in support of the merger and the FCC needs more time to review it. But what is clear is that the FCC review process is going to take even longer, drawing out the merger approval process well into the latter half of the year and into 2019.
Sprint and T-Mobile first discussed a merger in 2014 but scrapped it because of concerns about regulatory challenges from the Obama administration.
The two companies have complementary spectrum holdings that would help it rollout a robust 5G network, which would spur increased investment and deployment by its larger competitors, T-Mobile CEO John Legere and Sprint executive chairman Marcelo Claure told senators in June. Also Nasdaq.com published the news titled: "T-Mobile US, Inc.to Present at the Goldman Sachs 27th Annual Communacopia Conference in New York, NY" on September 07, 2018.
Lawrence says the new network engineering model is significantly larger and more complex than the previous submission.
The $26 billion deal between the two U.S. wireless carriers, which would shrink the wireless market to three big players from four, is also being reviewed by the U.S. Justice Department.
The FCC only obtained both the new engineering model and Build 9 on September 5. "We are confident that this transaction is pro-competitive, good for the country and good for American consumers, and we look forward to continuing to work with the FCC as they evaluate our plans".