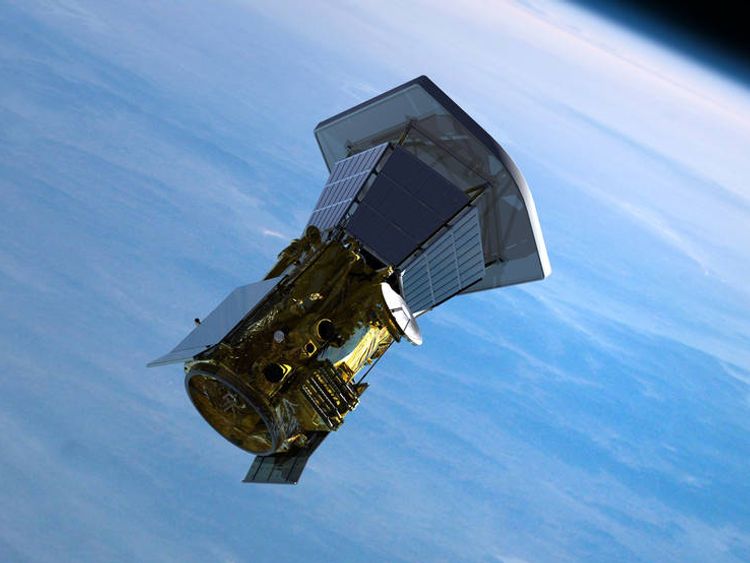 The launch window lasts 65 minutes, according to ULA.
The powerful Delta 4 Heavy and a solid-propellant upper stage will provide the energy needed to counteract Earth's 18-mile-per-second orbital velocity, allowing the Parker Solar Probe to fall into the inner solar system.
The engineers are taking utmost caution with the $1.5 billion Parker Solar Probe, which Thomas Zurbuchen, head of Nasa's science mission directorate, described as one of the agency's most "strategically important missions". The launch window for the mission now closes on August 23.
Its data promises to crack longstanding mysteries about the Sun's behaviour - assuming it can survive roasting temperatures above 1,000C.
The launch of the probe, which will be carried on the back of a United Launch Alliance Delta IV Heavy rocket, is now scheduled to take place on Sunday morning.
Set to launch early Saturday, the Parker Solar Probe is as heat-resistant as a spacecraft gets, essential for exploring our star closer than ever before.
In just a few hours, United Launch Alliance will try a second time to launch NASA's highly anticipated Parker Solar Probe.
The probe will be controlled from the Mission Operations Centre based at the Johns Hopkins University Applied Physics Laboratory (JHU APL), which is where NASA handles its unmanned missions.
If the teams investigate the issues that delayed Saturday's launch and it can't be resolved in time for a 24-hour turnaround, the next attempt won't happen until Monday.
But getting so close to the Sun requires slowing down - for which Parker will use the gravity of our neighbor planet, Venus.
The Parker Solar Probe, named after American solar astrophysicist Eugene Parker, will, as the U.S. space agency describes it, "touch the sun" as it flies within 3.9 million miles of the star's surface.
The probe is protected by an ultra-powerful heat shield that is just 4.5 inches thick (11.43 centimeters).
"Parker Solar Probe uses Venus to adjust its course and slow down in order to put the spacecraft on the best trajectory", said Driesman. "Each time we fly by we get closer and closer to the Sun", Driesman added.
It is created to withstand heat of up to 1,000 degrees Celsius, speeds of 700,000 kilometres per hour and a journey that will last seven years. It's the first time NASA mission has been named after a living person.