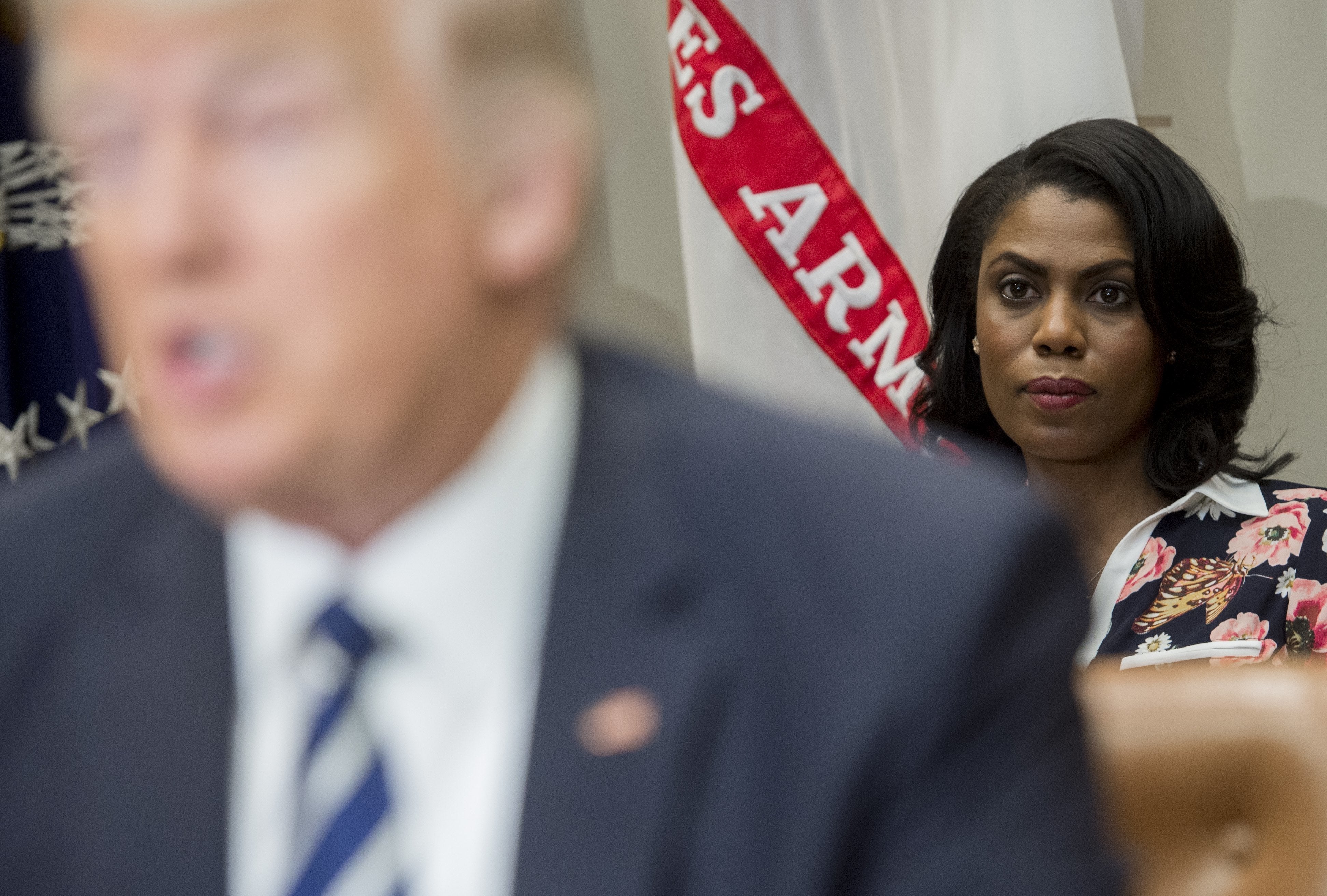 Omarosa Manigault Newman writes in her incendiary new book "Unhinged" that Trump was caught on mic uttering the racial slur "multiple times" during the making of his hit show "The Apprentice" prior to his presidential run, and that there are tapes to prove it.
She also claims to have personally witnessed the president use racial epithets including "Flip" and "goo-goo" to describe White House advisor Kellyanne Conway's husband, George Conway, who is half Filipino.
The Guardian has obtained a couple of excerpts from Omarosa's book in which she reveals that by the time she was leaving her job at the White House, she had a 'growing realization that Donald Trump was indeed a racist, a bigot and a misogynist. Omarosa spent months trying to get her hands on these tapes; apparently she failed.
"I have the outtakes to "The Apprentice" where he says every bad thing ever, every offensive, racist thing ever", Arnold told the Seattle-based radio station KIRO.
Manigault-Newman quotes Trump as saying: "Would you look at this George Conway article?" Trump has continuously insisted that he is not a "racist", but if audio recordings do eventually come about showing that he did use the n-word to criticize African Americans, it would be hard for him to deny that label any longer.
The future U.S. president was caught on mic uttering the racial slur "multiple times" during the making of his reality TV show, and there are recordings that prove it, according to Newman, who offered no proof of her accusation.
Newman met Trump in 2004, when she was a contestant on the first season of The Apprentice. But tapes, unfortunately for him, seem to be a theme of his presidency, and Manigault Newman's have not yet been swept up in a government investigation.
"I saw him put a note in his mouth".
George Conway called the claim "ridiculous", tweeting, "The allegation is not credible, and indeed is ridiculous, particularly in light of the timing of her departure from the White House-December 12, 2017". Since Trump was ever the germaphobe, I was shocked he appeared to be chewing and swallowing the paper. But given Trump's germophobia, she presumes it must have been very "sensitive" (one might presume that it was very fictional).