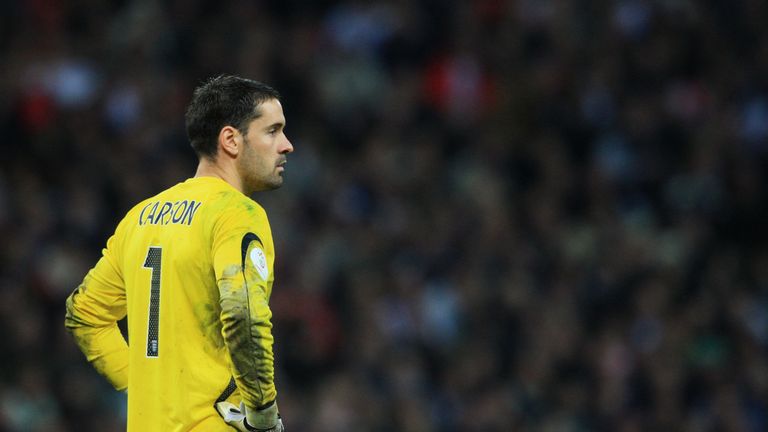 England had led through Kieran Trippier's free-kick but Ivan Perisic levelled the scores as Croatia dominated after half time.
Mario Mandzukic scored the winning goal in the 109th minute and Croatia shocked England, rallying for 2-1 victory Wednesday.
Croatia could hardly believe it after Mario Mandzukic found the back of the net in extra time to defeat England in the Fifa World Cup semifinals.
When the final whistle blew and they knew they were going to their first World Cup final, the Croatians ran to their jumping and cheering fans in their iconic red-and-white checkered jerseys.
Dalic was asked by global reporters if his side would be exhausted for Sunday's final against France after playing extra-time for a third straight match - just as British journalists asked him if they would be exhausted after two lots of extra-time before the semi-final.
Who are you backing to win the tournament?
The script that said Croatia was exhausted and England would take advantage, seemed to play out early.
They were briefly silenced when Croatia equalised through Ivan Perisic in the middle of the second half. "We got further than anyone else could thought we would have".
Sam, a local from Southampton said it best: "We are playing very well in this World Cup and although it is going to be hard I am confident that we will reach the final, I have been dreaming all my life with this moment".
"We had a good spell we went one nil up and we had a couple of chances we're we could have got another". "We can mix our sadness that they fell short with a genuine hope that this summer of love under a manager who has surpassed all expectations was more than just a quick fling".
"He´s captained the team brilliantly over the tournament and I can´t ask for more from him".
Croatia's previous best showing at the World Cup was a semifinal final loss against France in 1998.
Croatia's supporters celebrate the second goal as they watch on a giant screen the Russian Federation 2018 World Cup semi-final football match between Croatia and England, at the main square in Zagreb.
Talk about the potential rule loophole started after Portugal's Jose Fonte strangely chose to stay in the field of play while the rest of his team celebrated Cristiano Ronaldo's equaliser against Spain off the pitch.
However, this time he was far more direct, playing on the last shoulder of the Croatian backline and zooming off towards goal rather than retreating away from it.