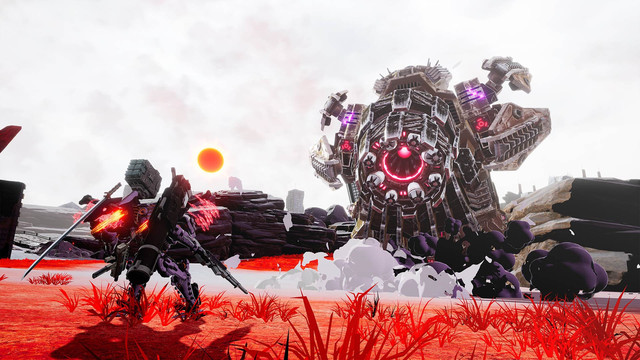 Judging from the trailer that they have shown- it's similar to a Gundam mech battle game.
Game company Nintendo recently revealed a new mecha video game called Daemon X Machina during their E3 2018 Direct. Rather than giving any details on the story or any characters of the game, the trailer is filled with action-packed gameplay of giant mechs facing off against even bigger mechs. The Arsenal mechs have been designed by Mr. Kawamori, a man with a lot of mecha experience considering his work on the Armored Core and Super Dimension Fortress Macross series.
As many fans expected, games coming to the Nintendo Switch occupied a great part of Nintendo's E3 press event. In the title, players can fully customize an armored Arsenal mech suit in order to take on hordes of opponents on land or in air.
Daemon X Machina will come to the Nintendo Switch in 2019.
After choosing which weapons to equip, which you obtain from downed enemy Arsenals, you will set out on an array of missions to destroy your targets whatever the cost.