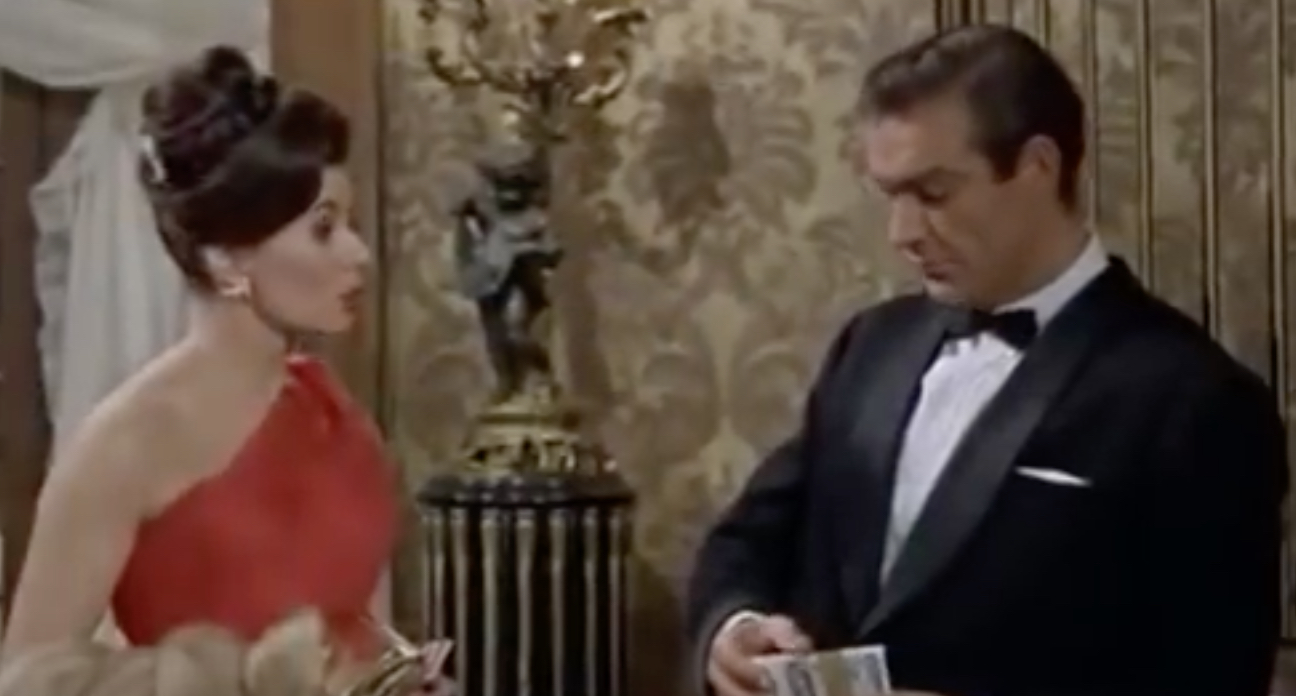 The first ever Bond girl, Eunice Gayson, has died aged 90.
For the very first time, Connery spoke his legendary phrase, "Bond, James Bond", to the character which Gayson portrayed. "No" (1962), and "From Russia With Love". "No" and "From Russia With Love" - passed away on Friday, 8 June at the age of 90, it has been confirmed. "An unbelievable lady who left a lasting impression on everyone she met. She will be very much missed", the statement read.
After losing a few hands she suggests raising the stakes, to which Bond replies: 'I admire your courage, Miss, er?' She first asked Bond for his name at a card table, resulting in the iconic, "Bond".
Eunice portrayed Sylvia Trench along with Sean Connery in the movie that began the massively successful 007 movies.
"Trench, Sylvia Trench. I admire your luck, Mr.?"
She introduces herself as "Trench, Sylvia Trench", allowing 007 to respond in the same cadence - with the greeting going on to become his trademark.
Gayson said in 2012 that filming the scene had not been easy as Sean Connery struggled with the line.
Eunice Gayson leaves behind a daughter, Kate, who had a brief cameo in the 1995 Bond film GoldenEye. "'Cut! Cut! Cut!'" Director Terence Young suggested Gayson take Connery for a drink, and when they returned the Bond actor said it smoothly.
Gayson was initially cast as Miss Moneypenny, but that role went to Lois Maxwell.
The actor was born in Surrey in 1928, and played in other screen roles including Hammer Horror's 1958 movie The Revenge of Frankenstein and The Avengers.
She says: 'Trench, Sylvia Trench.