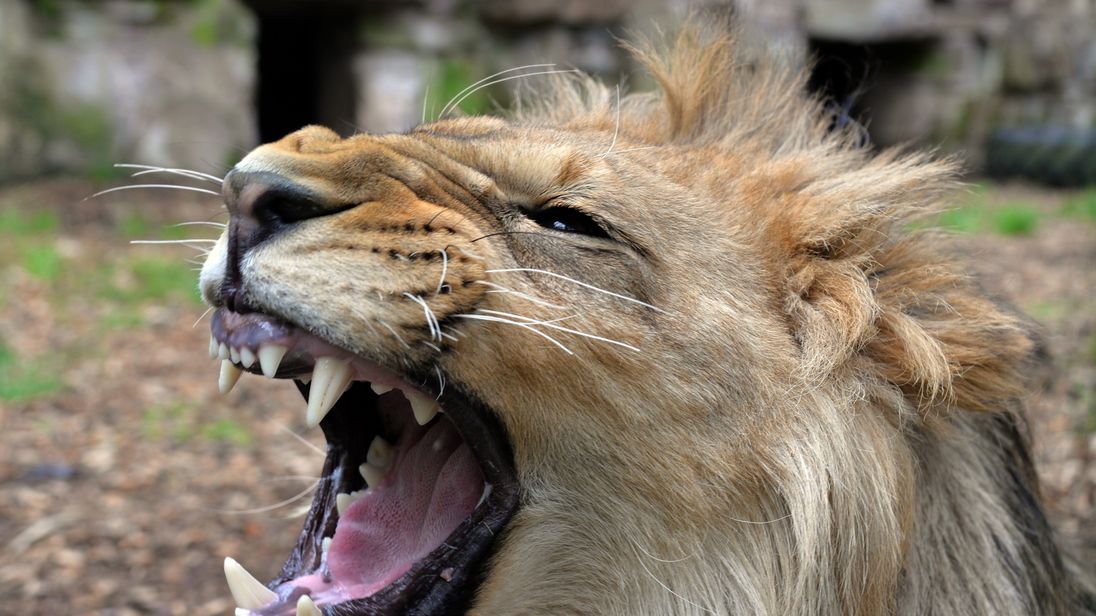 Local residents were advised to stay in their homes and to call the police if they saw the animals.
A bear also broke out of its enclosure at the Eifel Zoo, near the borders with Luxembourg and Belgium, but it has been shot dead.
Authorities said that the mass breakout could have been caused after a river overflowed following heavy rainfall causing fences at the zoo to erode. Police say they are responding the situation but now have no further details.
The bear was later found outside the zoo and was shot and killed, according to officials.
It was not immediately clear how the zoo animals escaped, but German media reported that they may have broken out after flooding from an overnight storm. At the zoo, which is located on a riverbank, the water was knee-high. A massive hunt is under way for the five big cats.
This June 2016 image shows lion Malor (behind) and the mother Lira in their enclosure in the Eifel Zoo, eastern Germany.
Owned by the Wallpott family, the 30-hectare (74-acre) zoo is home to almost 400 animals of 60 species, including Siberian tigers and lions. One was shot dead and the other recaptured.