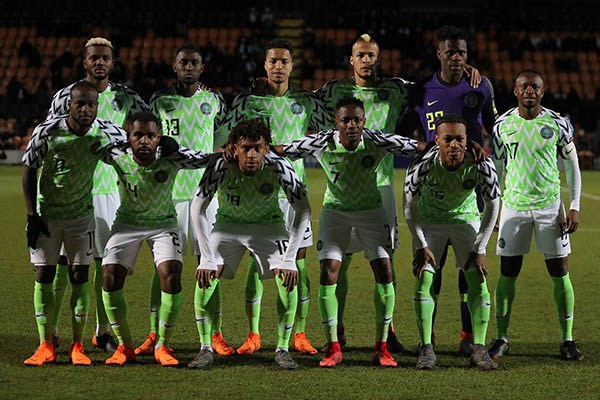 Nigeria and South Africa have remained unmoved in the May edition of the FIFA World Rankings, although Ghana are one of several nations to have climbed after a relatively quiet month of global football.
There were no changes at the world's top 40 with Germany, Brazil and Belgium still clinging to the top three positions with barely a month to the Fifa World Cup kickoff in Russian Federation.
"Most of the top 50 is unchanged, with Germany, Brazil and Belgium still the leading trio at the summit of the same top ten as last month", the statement added.
Nigeria ranked behind Tunisia, Senegal, Congo DR, Morocco and Egypt, respectively.
However, in Africa, the World Cup-bound Super Eagles remain sixth.
The first 47 positions remain totally unchanged from April's ranking, but outside the top 50, a couple of nations have made notable advances.
Kuwait (160, up 16) leaped up the table, thanks in part to their 2-0 friendly victory over Palestine.
Federation Internationale de Football Association will release the next rankings June 7, 2018, three days after the submission of the World Cup list.
The Eagles who were unengaged in the past month remained the list ranked country in Group D of the World Cup with favourites Argentina retaining their stronghold at number five as they were no shake-up in the top 48.