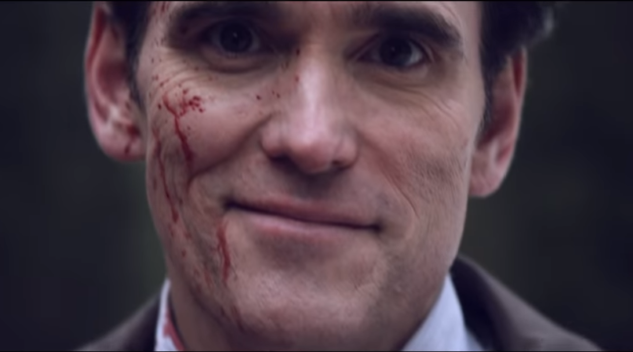 The Danish director debuted his latest project The House That Jack Built debuted at the event on Monday (14May18) but the bleak comic thriller starring Matt Dillon, Uma Thurman and Riley Keough, prompted audience members to leave en masse.
Enfant awful Lars von Trier returned to the Cannes Film Festival on Monday night and became the first director of 2018 to see mass walkouts take place.
Gala guest Jana Krivenkaja from the Czech Republic immediately vaulted "The House That Jack Built" to the top of her Lars von Trier list. Look unpleasant? Sure. But I wouldn't want him to suddenly go chaste on us, and the career high of Nymphomaniac is a good place from which to start a new provocation. Another tweeted that the movie was "vile" and "should not have been made".
In the years since it was announced, actual materials surrounding Lars von Trier's The House That Jack Built have been scant - an image here, the briefest of teasers there - but we don't need the sad Dane to tell us it "celebrates the idea that life is evil and soulless" to know what's coming. The film premieres in Cannes, out of competition, Monday night. The House That Jack Built premieres at Cannes today (May 14), so we'll likely hear how the film is sooner rather than later. "It's disgusting", one woman said on her way out", he tweeted.
Gross. Pretentious. Vomitive. Torturous.
Despite the use of his usual sarcasm and satire tones, the director made it clear that he was planning for the film to be his most "brutal" yet.
The film itself focuses on the story of the character "Jack" - who is portrayed by Matt Dillion - and his development as a serial killer. According to an interview with the director, The House That Jack Built is supposed to draw parallels to the current political situation in the United States - particularly the rise of the new Republican president.
Despite the fact that the final and inevitable police intervention is drawing ever near (which both provokes and puts pressure on Jack) he is - contrary to all logic - set on taking greater and greater chances.
The trailer, which alludes to the life of the killer and how he sees the world, is full of blood and gore - which only rattled the anxiety around the film's upcoming release.