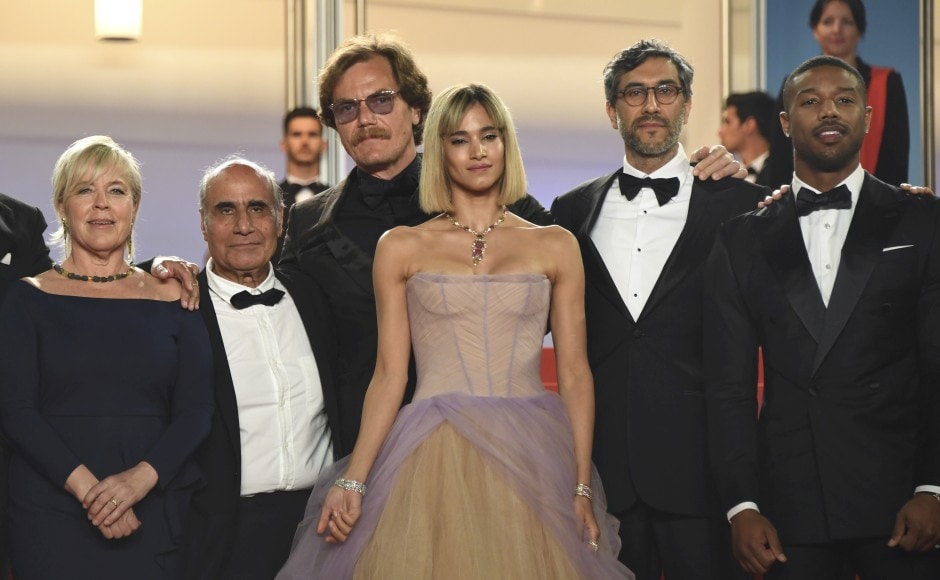 An outspoken opponent to the dress-code, the Twilight star made a decision to commit her own act of protest at Monday night's premiere of BlacKkKlansman, by ditching her Louboutins and finishing off her red carpet run shoe-less.
After striking a pose for the cameras on the red carpet at the Cannes Film Festival Monday, Kristen Stewart made a sudden rebellious move: The actress ditched her black Christian Louboutin pumps and climbed the staircase barefoot. Well, she kicks off her high heels halfway through a red carpet, because why not? And while speaking to press on Thursday, Kristen Stewart shared her plan to get the festival to reverse its dress code. According to Cannes Film Festival rules, women who are attending the gala premieres must wear heels and "no flats", while men must wear a black tie.
However she did confess that while she loves the festival itself, she does not support its red-carpet policy.
OK so no not in her being a multi-million dollar actress, but in the fact that when her feet hurt, she just takes off her heels - even if she's right in the middle of the red carpet in Cannes.
About the incident, Kristen said, "Things have to change immediately".
Stewart, a self-confessed fashion junkie, revealed that her thoughts are nothing against heels either.
"I feel like you can't ask people that any more - it's a given". If you're not asking guys to wear heels and a dress then you can't ask me either'.