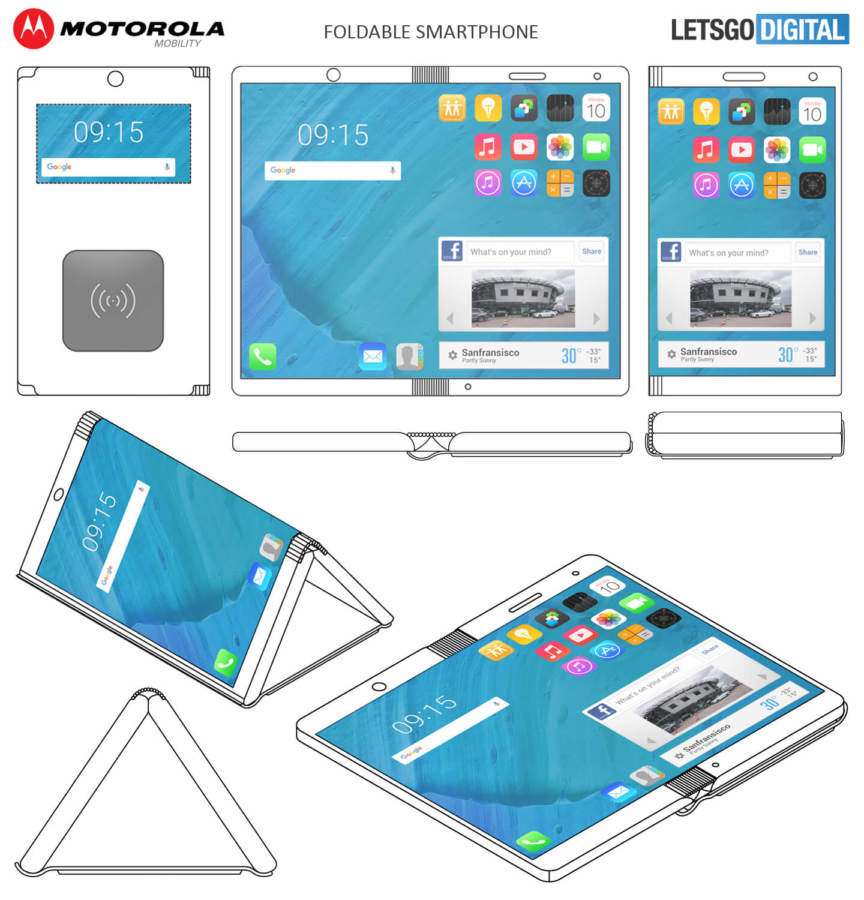 There doesn't appear to be any detail in the patent about a possible name for this device or when it might make a debut, but with the patent having been granted and published recently it's entirely possible that Lenovo and Motorola Mobility are advancing the development on this device.
Folding phones and tablets are a hot trend, with companies like Samsung, Apple, Huawei and Motorola all said to be working on their own foldable devices. Not only will the case act as a protection for the screens that are due for exposure due to the folding-out design, it will also allow a user to "tent" the smartphone on a flat surface so two displays can be accessed when seated on both sides of the tablet.
This year may not be the time when foldable phones go mainstream but we're crossing our fingers we'll finally get to try a real working foldable device anytime soon. Microsoft's patent application was originally filed on November 9th, 2016 and is titled "Device having a screen region on a hinge coupled with other screen regions". Seems like Motorola has beaten the South Korean giant by filing a patent foldable smartphone, which transforms into a tablet upon expansion.
Apart from the design, the device will have wireless charging support.
"With the new technology, especially foldable screens, I think you will see more and more innovation on our smartphone design". This wouldn't be the first device to include some sort of 3D image capture as the LG G Slate had two cameras on the back that were for this exact objective, but it wasn't a feature which really took off with consumers, so it also wasn't implemented in many devices. The third configuration will be where the screen could be propped up. Microsoft has one idea for the concept.
This will be materialized by 2019 with the foldable smartphone to be released in 2018 to be named Andromeda CShell.
Presently Microsoft has filed four patents for foldable smartphones implementing Windows 10 that would be groundbreaking and state-of-the-art.