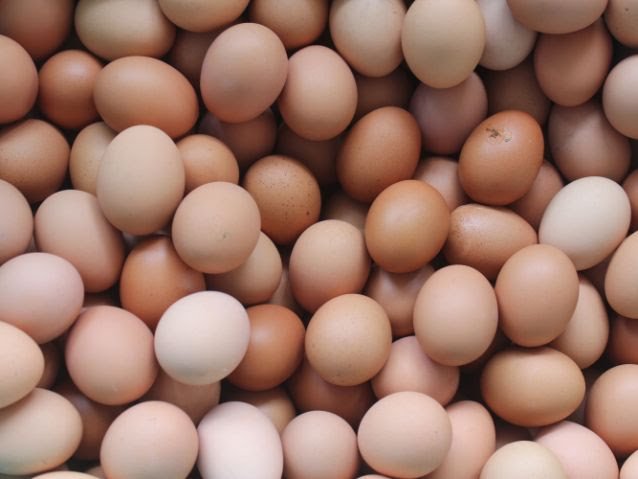 Initially 22 illnesses were reported leading to the recall of contaminated eggs by Rose Acre Farms in IN last month, the Huffington Post reported, but the number of cases has since climbed to 35, with almost a dozen being hospitalized for complications related to the infections.
Despite the pastoral name, Rose Acre Farms has facilities in seven states and is America's second-largest egg producer, after its rival Cal-Maine Foods.
The Indianapolis Star reported the egg recall is one of the largest to occur since 2010, when 500 million eggs were recalled from an Iowa producer amid almost 2,000 reported illnesses linked to salmonella.
The FDA is advising consumers not to eat recalled eggs produced by Rose Acre Farms' Hyde County farm.
Almost three dozen people in nine states have now been sickened by a salmonella outbreak that led to a recall of more than 200 million eggs last month.
To see if your eggs are being recalled, please visit FDA.gov to see the specific list of products.
Brands affected include Country Daybreak, Coburn Farms, Sunshine Farms, Great Value and Glenview.
If you have these eggs in your house, you should thrown them away and sanitize the shelf in your refrigerator where they were sitting.
To date, the company has recalled more than 206 million potentially tainted eggs that were distributed between January 11 and April 12 to restaurants and grocery chains in at least 9 states.
The eggs have reached consumers in the following states: Colorado, Florida, New Jersey, New York, North Carolina, Pennsylvania, South Carolina, Virginia, and West Virginia through retail stores and restaurants.
If you think you may have purchased eggs involved in this recall, check your carton for plant number P-1065 with the date range of 011 through date of 102, the FDA says.
The illness usually lasts 4 to 7 days, and most people recover without treatment.
Symptoms include fever, nausea, diarrhea and abdominal pain.