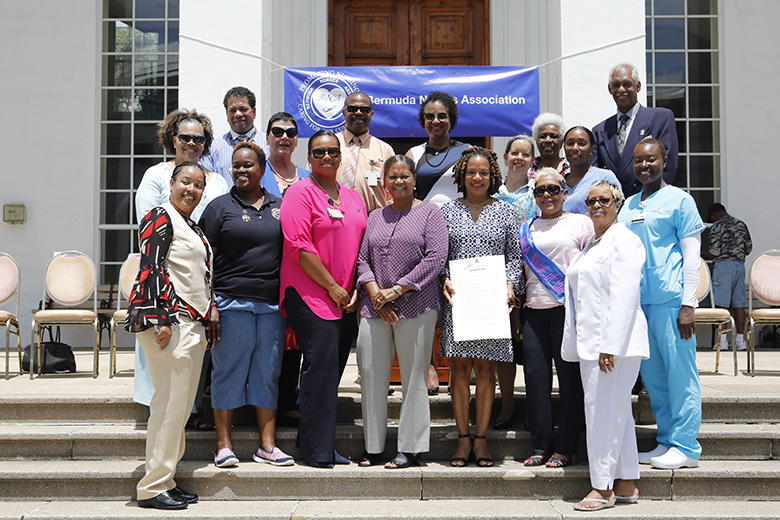 "Behind every good doctor, there is a great nurse", said MLA Keneizhakho Nakhro during the International Nurses' Day on May 12 observed at Naga Hospital Authority Kohima (NHAK).
The theme for this year's International Nurses Day is "A voice to lead: Health is a human right".
Phek: Trained Nurses Association of India (TNAI) Phek unit celebrated International Nurses Day under the theme "Nurses: A voice to lead - Health is a human right" at Conference hall DH Phek today. This global celebration of the nursing profession is held each year on what would have been the birthday of Florence Nightingale, the founder of modern-day nursing, who was born in 1820.
Addressing a function at Rashtrapati Bhawan on International Nurses Day, the President called nurses- true nation-builders.
Anita Kumari Parida, working as an Auxiliary nurse midwife (ANM) under the Kalimela Community Health Centre (CHC) in Malkangiri district of Odisha, was one among the 35 awardees to have received the prestigious award.
The nursing community serves the people with devotion and commitment and the entire nation is grateful for this, said the President.
At present, there are 1.7 nurses per 1,000 people in India, but the world average is 2.5 nurses. As a result, the number of registered nurses and other health workers had crossed 27 lakh till March 2017. The federal Ministry of Health is also of the view that the theme is also a reflection of the nursing fraternity's commitment to the attainment of the United Nation's (UN) Sustainable Development Goals (SDGs) - in particular, Goal No. 3, which speaks to "Good Health and Well-Bein".
The Governor has stated that "sufficient, adequately trained and motivated nurses" were essential for the health of the population and encouraged the nurses to give their best every day to save lives.
On the occasion, 35 nurses of different States and Union Teritories were given the Florence Nightingale awards.
Anita, who works at Mudakhal health sub-centre, is the only nurse from the State to get the award.
Nadda expressed confidence that the Florence Nightingale Awardees of 2018 will inspire the nursing fraternity to rededicate themselves to quality healthcare. We also thank you for choosing nursing as a dedicated career, and we trust that your sterling service will continue to redound to the health and wellness of our people. The award carries '50,000 cash, a certificate, a citation and a medal.