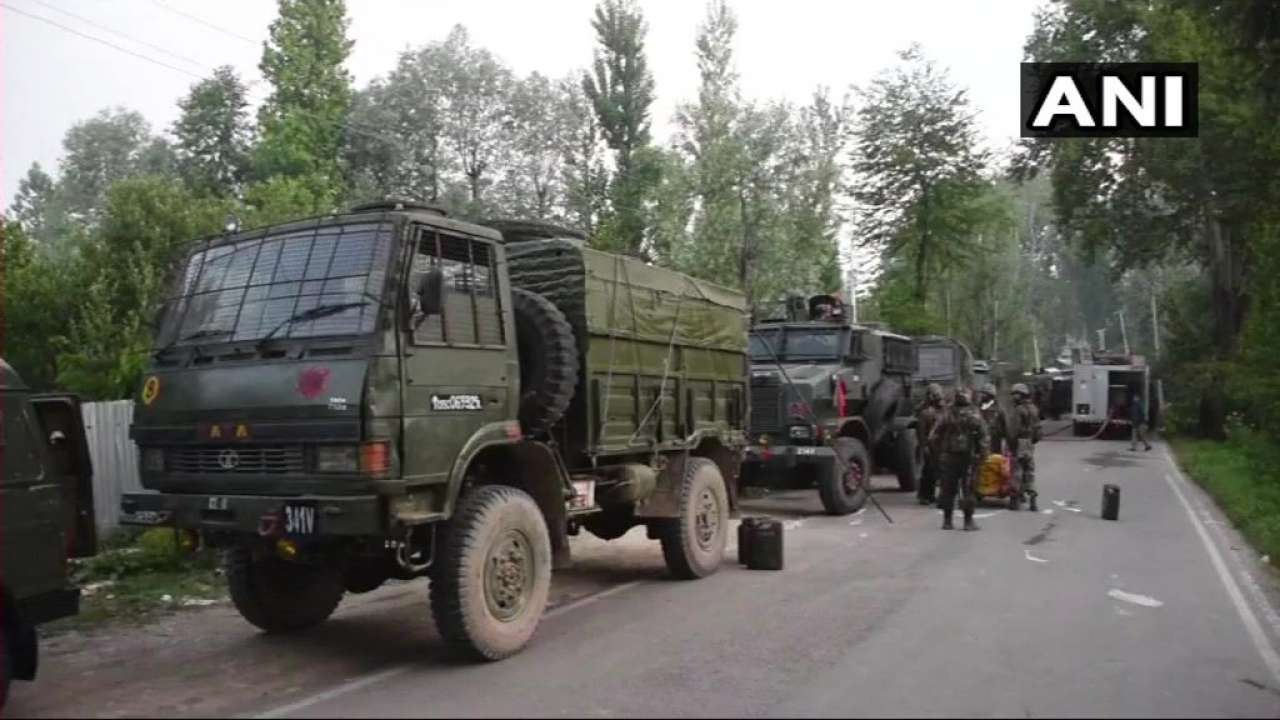 One CRPF personnel was killed in a gun battle which is now underway between the security forces and terrorists in Jamuu and Kashmir's Pulwama. The jawan, Mandeep Kumar, later succumbed to injuries. "The operation was called off early in the morning".
"The terrorists were locals and some were new recruits", said Senior Superintendent of Police (Pulwama) Mohammad Aslam, adding, "Stone pelting did not have any impact on the cordon". Sources said the operation was called off to avoid collateral damage as people were trying to march to the encounter site to help the terrorists escape. In 2017, there were 342 violent incidents in Jammu and Kashmir in which 80 security personnel, 40 civilians and 213 terrorists were killed.
Security forces launched a cordon and search operation at Chinar Bagh, Mohalla Takiya, in Pulwama late on May 11 following information about the presence of militants there, a police official said.
It said a group of four to six militants are hiding inside a house in the village which has been marked off. The terrorists attempted to force their way inside a guard post at Wardwan in Soibug area of the central Kashmir district. The militants fired at a guard post in Wadwan village, injuring constable Shamim Ahmad.