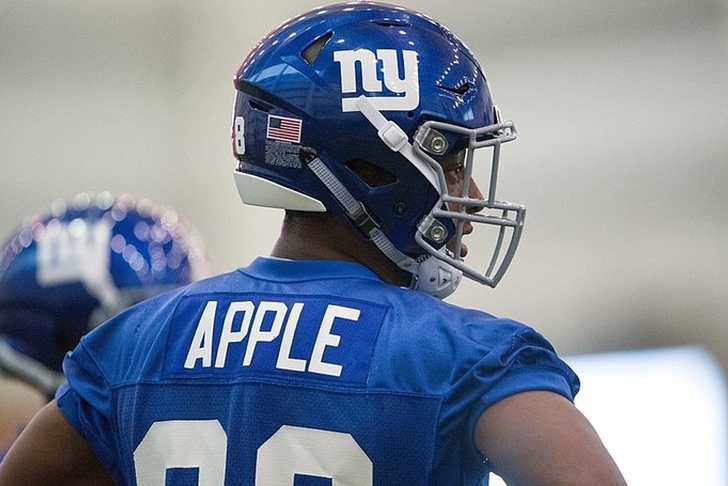 Barkley, who was picked second overall by the Giants in last month's NFL Draft, rushed for 1,271 yards and 18 touchdowns while at Penn State last season.
While the Giants cited Perkins' injury, suffered while training on his own before the start of their offseason program, the additions of Saquon Barkley and Jonathan Stewart certainly didn't help his chances. If he goes unclaimed, he will revert to the Giants' roster under injured reserve and not play in 2018.
The 6-foot-2, 327-pound Hernandez was among the top guards in the draft class and will be looked upon to help boost a running game that was among the worst in the National Football League last season. He also added two scores on kickoff returns and a passing touchdown.
There could be other compelling rookies such as quarterbacks Sam Darnold, Josh Rosen, and Baker Mayfield but each of those situations doesn't have the current trajectory of being the starters to begin the season.
He likely would not have been a starter in the upcoming season after NY drafted Penn State running back Saquon Barkley with the second overall pick. Rookie Wayne Gallman emerged toward the end of the season as the Giants' up-and-coming running back.