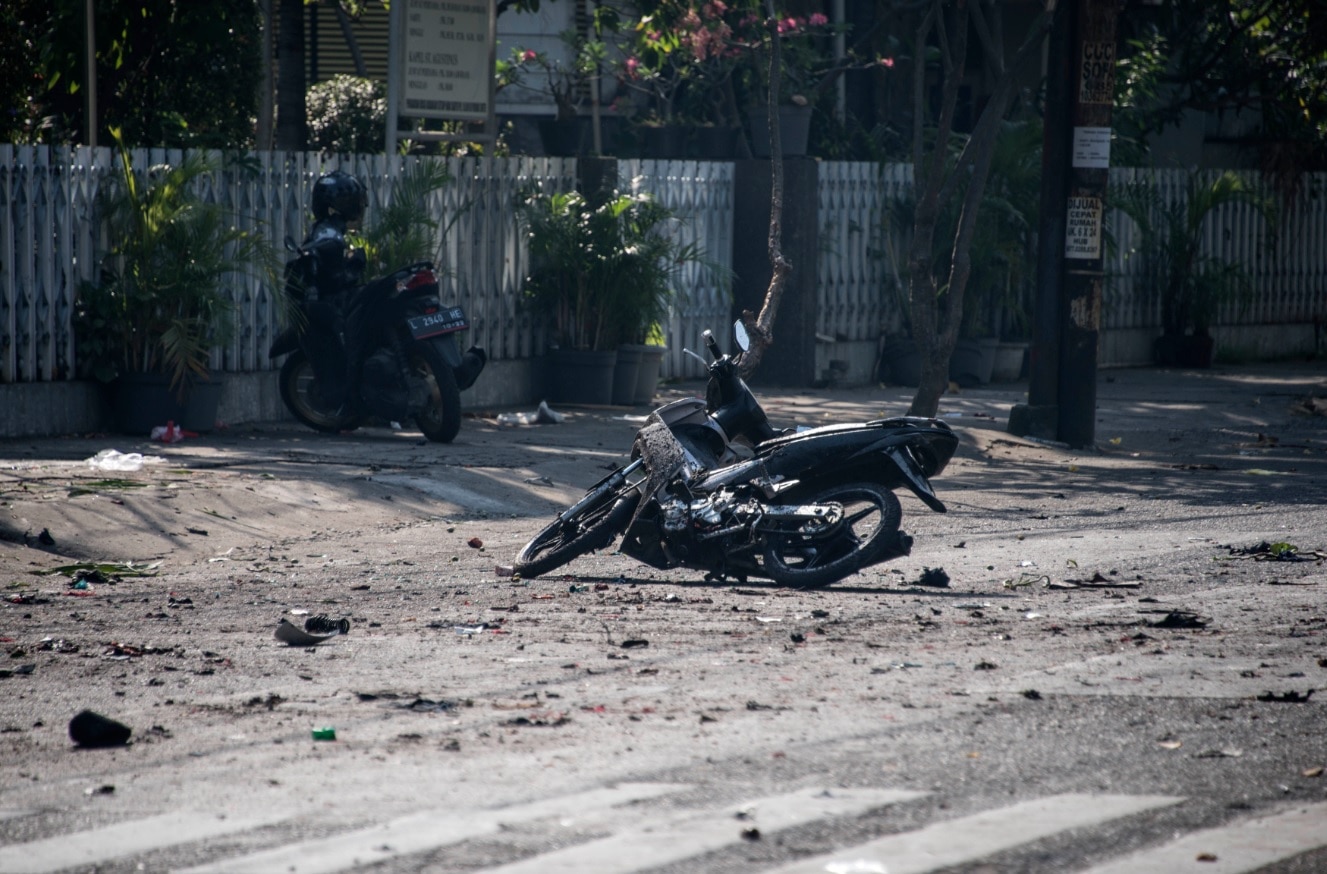 A wave of blasts including a suicide bombing struck outside churches in Indonesia's second-biggest city Surabaya on Sunday, killing at least two and wounding 13 others, police said, the latest assault on a religious minority in the world's biggest Muslim-majority country.
"The victims are still being identified", Frans Barung Mangera, East Java police spokesman said on Sunday.
A woman was killed and two people were injured in a second blast at the GPPS Pentecostal church 30 minutes later.
Initial reports say the Santa Maria Catholic Church in the Ngagel Madya district of Surabaya was the hardest hit, with further casualties the Surabaya Centre Pentacostal Church. One person died at the scene of an explosion, and another died after being taken to a hospital, AFP reported.
The Southeast Asian nation's 260 million people includes significant numbers of Christians, Hindus and Buddhists but there are concerns over rising intolerance.
There was no immediate claim of responsibility for the attacks.
- May 2018: Five police officers and a prisoner are killed in clashes at a high-security jail that saw Islamist inmates take an officer hostage. But there has been a resurgence of Islamist activity in recent years, some of it linked to the rise of Islamic State.
The most serious incident was in January 2016 when four suicide bombers and gunmen attacked a shopping area in central Jakarta.
Indonesia has carried out a sustained crackdown on militants since bombings by Al Qaeda-affiliated radicals in Bali in 2002 killed 202 people.