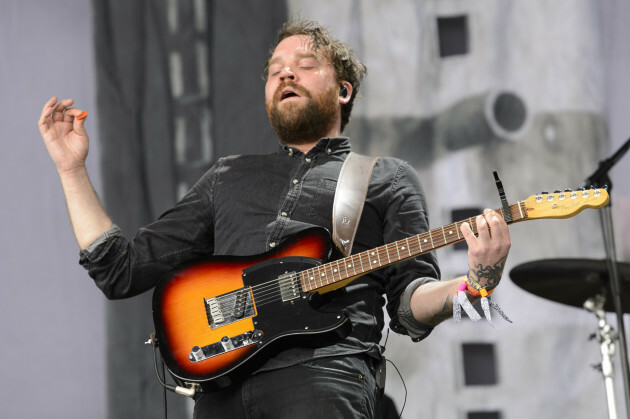 Family and friends of the missing singer from Scottish indie band Frightened Rabbit have appealed for information over his disappearance.
The 36-year-old singer/songwriter was last seen at the Dakota Hotel in South Queensferry, Scotland, around 1 a.m. United Kingdom time Wednesday (May 9), before supposedly leaving for Edinburgh.
Frightened Rabbit was originally formed with Scott on vocals and guitar and brother Grant on drums.
Writing on Twitter, the band wrote: "We are anxious about Scott, who has been missing for a little while now".
"We just all feel a little helpless but the support has been incredible".
"These individuals may have seen Scott, or know the direction he travelled, and they are urged to contact police immediately." said a police spokesman.
A message on the band's official Twitter page said he may be "fragile". There's nothing that is so insurmountable that we can't figure it out together and help you to get better.
At 10.50pm, he wrote: "Be so good to everyone you love".
"He's in a very fragile state and has been missing since last night and we're all incredibly anxious".
'He was in a hotel in South Queensferry and hasn't been seen or heard from since 1am.
CCTV footage shows Scott at the Dakota Hotel in Scotland, where he visited before going missing.
It said: "We have no news to report on Scott's whereabouts this morning".
"In particular, the two people who crossed the Forth Road Bridge from South Queensferry at 1.10am may have useful information and we are extremely keen to speak with them". Please could Scott or anyone with any information on his whereabouts please contact Police Scotland (101).
The musician is described as white, 6ft tall with a stocky build, dark hair and a thick beard.
He is described as white, 6ft tall with a stocky build, dark hair and a thick beard, wearing a dark baseball cap, navy blue hooded jacket, grey or khaki pants, white trainers.
Anyone with information can contact Drylaw Police Station by dialling 101 in the United Kingdom and quoting incident 0082 of 9 May.