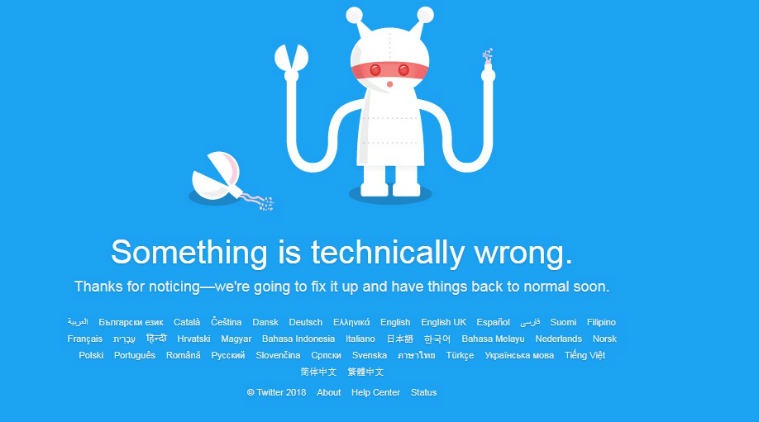 Micro-blogging network, Twitter is down across the globe.
Users of the micro-blogging site from across the world were briefly shown an unhappy robot and a message that the site has broken. "Thanks for noticing - we're going to fix it up and have things back to normal soon". Several people on Twitter on Tuesday reported issues that made it nearly impossible to load profile or even refresh the timeline.
According to downdetector.com, there were outages on the popular social media site reported in the United States, Europe and Japan Tuesday morning.
As per Down Detector map, service have gone offline in a number of countries including countries like the United Kingdom, parts of Europe, Japan, parts of South America.
Mobile users have been left unable to refresh their Twitter timeline, or login to the service, with desktop users confronted with a warning that reads: "Something is technically wrong".
"My Twitter page isn't showing any tweets".