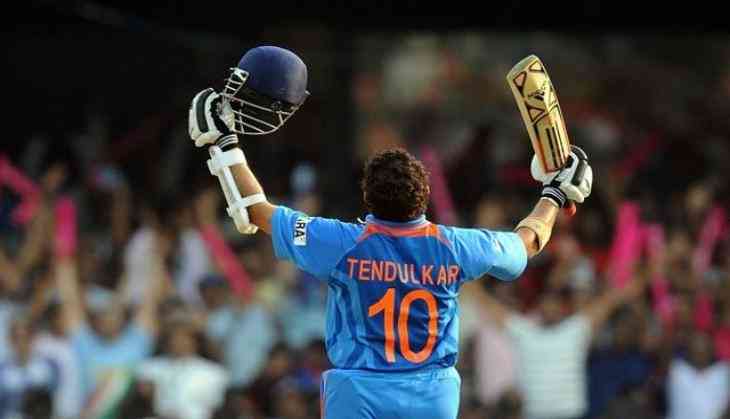 Many would react similarly if they saw Sachin Tendulkar play cricket on the streets of Mumbai with a rubber ball and having a block of barricade acting as stumps. Yes, Indian batting maestro indeed captured on camera playing gully cricket in the lanes of Bandra-Kurla Complex (BKC) with metro workers! "Master Blaster good to See you enjoying like Old times!"
Former Indian skipper not only batted with his fans but also clicked selfie with them during his late-night adventure.
Soon after Kambli posted the video, other users shared the complete video, where Tendulkar is seen exiting the vehicle and then going towards the youngsters.
Watch full video of Tendulkar playing gully cricket with boys on Mumbai street below.
The youth are shocked to see him join the game. However, for those few men who had the chance to play with him, the night will forever be remembered as one when the God of cricket, himself, descended from the heavens of retirement for an over with the masses.
Recently, the master blaster Sachin Tendulkar was in the news because he donated his entire salary and allowances to the Prime Minister's Relief Fund.
After retiring from International Cricket in 2013, Sachin kept his association with Mumbai Indians, standing as their team icon and continues to appear at IPL matches.
Sachin's association with the IPL lasted 78 games where he scored 2,334 runs.