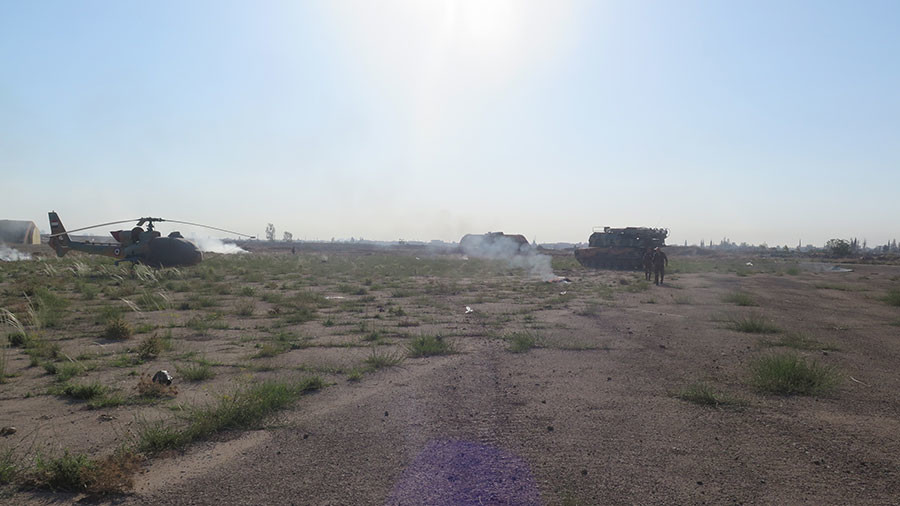 Syrian state-run television said Syria's air defenses have confronted a new "aggression", shooting down missiles over the area of Homs in the country's center.
The Pentagon said there were no reports of USA military activity, after reports from Syrian television that Syrian air defences responded to a missile attack over Homs which targeted Shayrat air base late Monday night.
A top Russian chemical weapons protection expert, Igor Kirillov said experts from Organization for the Prohibition of Chemical Weapons are set to visit Douma tomorrow.
State television showed pictures of a missile that was shot in the air above the air base only days after a US, British and French attack onSyrian targets in retaliation for a suspected chemical attack on the city of Douma on the outskirts of Damascus.
The source of the missiles is still unknown.
US officials recently said that Washington was not planning for another military strike on Syria after the Saturday attack.
There has been speculation that Israel launched the strikes. Meanwhile, the Syrian state TV aired still image of what it said was the air defences intercepting the missiles.
Following reports of an Israeli strike, an Israeli military spokesman said: "I'm not aware of such an incident".
Israel has previously carried out air strikes during the conflict in Syria, targeting Iran-backed militias fighting alongside the forces of Syrian President Bashar al-Assad.
Syrian government has strongly rejected the allegations as fabrication by the rebels and Western countries to justify a military attack on Syria.