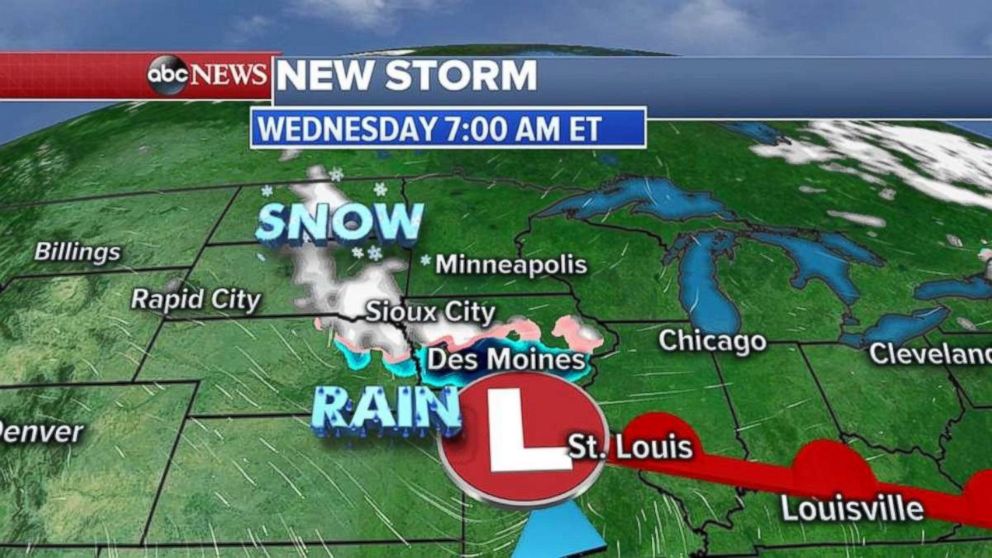 Wednesday looks to be the nicest day of the week with lots of sun and highs in the upper 60s before a stray shower or two on Wednesday night.
Tuesday - A slight chance of snow showers before 2 p.m. Total daytime snow accumulation of less than a half-inch possible.
Winter is up for another round today in Cleveland, with temperatures chilling in the 30s and 40s, and snow likely this morning.
Make sure to download our Storm Team 2 Weather App to see all of the up to date weather conditions.
Madison's record precipitation for April 16 is 1.1 inches in 1880.
Tonight, there is a decent chance of showers, possibly mixed with some snow, and thunderstorms, with a low in the mid-30s and northwest winds gusting as high as 30 miles per hour.
Clouds will clear out thanks to high pressure and temperatures will climb into the lower 50s Tuesday with ample sunshine and much calmer winds. Breezy, with a northwest wind 16 to 24 miles per hour, with gusts as high as 36 miles per hour. Get the latest breaking headlines sent straight to your inbox.
Since 10 p.m. Friday, Wisconsin Public Service crews have restored power to about 24,000 customers in northeastern and north central Wisconsin, said Matt Cullen, senior communications specialist. Chance of precipitation is 20 percent. Overnight lows will fall to the low and middle 30s. Mostly cloudy, with a high near 52.
Friday - Partly sunny, with a high near 48.
Thursday night: Partly cloudy, with a low around 34.
Sunday - Mostly cloudy, with a high near 56. Mostly cloudy, with a low around 38. Partly sunny, with a high near 52.