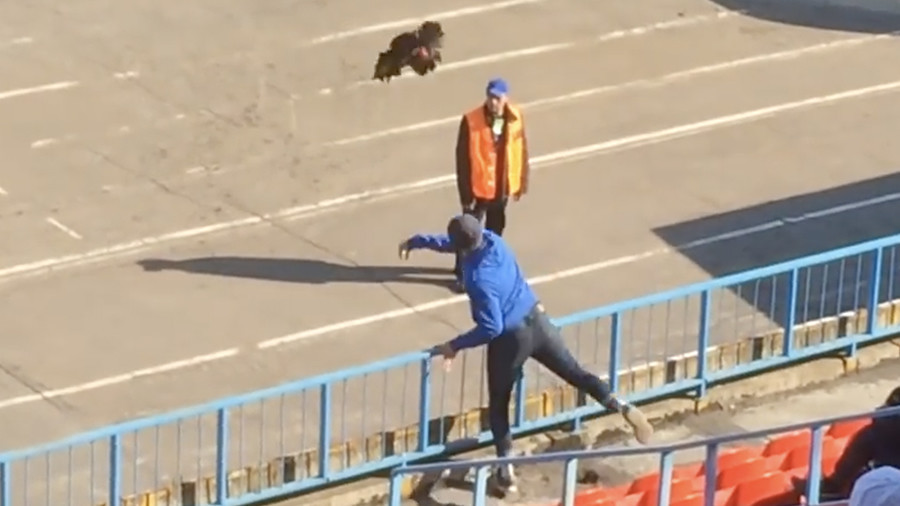 This is just the latest in a long line of troubling incidents to occur in Russian Federation ahead of the 2018 World Cup, with less than two months to go until the home nation's opening clash against Saudi Arabia.
A video from a third-tier game between Mashuk-KMV and Angusht in Pyatigorsk was shared on YouTube showing circus bear "Tim" handing the ball to the referee.
Here's the clip of Tim performing the handover and, yes, that is his real name... The trained bear arrived at the stadium wearing a muzzle, sat down on his hind legs at the grandstand and clapped multiple times.
Forget all the question marks over Russian Federation hosting this year's World Cup, they've found the answer in getting everyone's attention away from unfinished stadiums and political dramas - all they need is more bears.
The whole incident was captured on video and to say it's unusual is an understatement.
Elisa Allen, director of animal welfare charity PETA, told the Mirror the act is "inhumane" and called the club "out of touch".
She said: "The bear is the symbol of Russian Federation, so we hope the country's people will show some compassion and national pride and stop abusing them. Common decency should compel the league to pull this stunt".
It surely will come as no surprise to anyone to learn that football's governing body, FIFA, have moved quickly to distance themselves from this claim.
She said that bears are wild and their hnadlers should always take note of their needs.