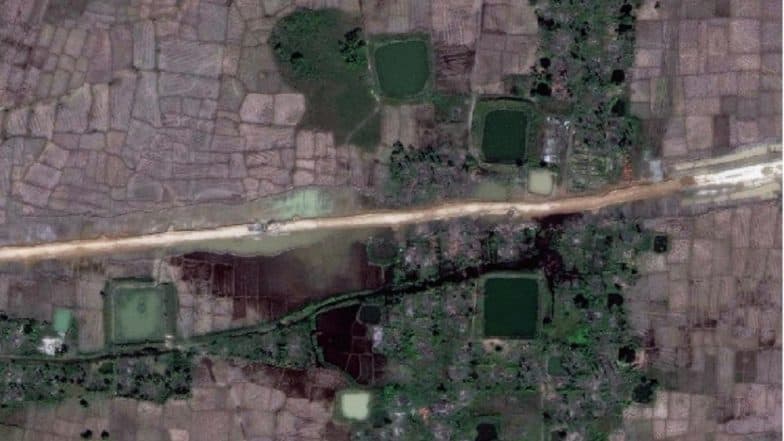 Marzuki Darusman, chairman of the UN Independent International Fact-Finding Mission on Myanmar said that social media, particularly Facebook, had played a "determining role" in Myanmar.
Adama Dieng recently visited Bangladesh to assess the situation of the Rohingyas and said Tuesday that what he heard and witnessed "is a human tragedy with the fingerprints of the Myanmar government and of the worldwide community".
Escalating violence has forced more than 650,000 Rohingya Muslims to flee across the border to Bangladesh, in what the UN's human rights chief has described as a "a textbook example of ethnic cleansing".
Dieng said he was "perplexed" by Myanmar's denial of the litany of abuses against the Rohingya, and urged the United Nations to consider different options to hold authorities to account.
Lee called for a thorough, impartial and credible investigation to be conducted without delay and perpetrators to be held responsible for the alleged crimes that were committed in Rakhine state since 9 October 2016 and 25 August 2017, and for the violations that continue today.
The special rapporteur said she hoped to make official visits to India and China as part of her preparation to report to the General Assembly later this year, and said she remained hopeful the Myanmar government would revisit its decision and grant her access.
In Myanmar, which is still effectively controlled by the military, Facebook is so prevalent that it essentially functions as the entire internet, and is the main source of information for citizens (a local digital marketing agency puts the share of the population on Facebook at about 20%).
"The government leadership who did nothing to intervene, stop or condemn these acts must also be held accountable", she added. "It was used to convey public messages but we know that the ultra-nationalist Buddhists ... are really inciting a lot of violence and a lot of..."
"I'm afraid that Facebook has now turned into a beast, and not what it originally intended", she said. The fact-finding mission is investigating whether the violence in Myanmar falls under genocide.
"Everything is done through Facebook in Myanmar", Ms Lee said in Geneva yesterday, using the alternative name for Burma.
Myanmar's civilian leader Aung San Suu Kyi has been the target of global vitriol for a perceived failure to stand up for the stateless minority.
Though Facebook has yet to comment on UN's recent statement, the social media giant has previously admitted that it faces difficulty in tackling hate speech.