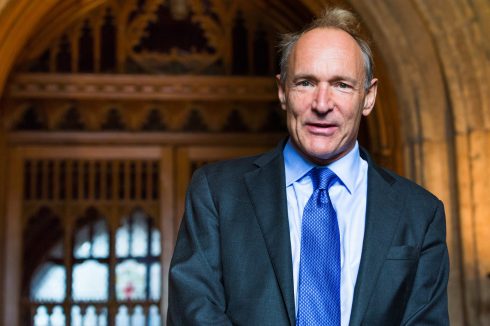 On the 29th birthday of the world wide web, its founder Tim Berners-Lee has penned down an interesting perspective about how the web is now exclusively controlled by a handful of companies and how a regulator may soon be needed to monitor it to prevent it from being weaponised at scale.
This still leaves a gaping "digital divide" that exacerbates existing inequalities: you are more likely to be offline if you are female, poor, or live in a rural area or a low-income country.
"To be offline today is to be excluded from opportunities to learn and earn, to access valuable services, and to participate in democratic debate", he warns.
Berners-Lee, whose Web Foundation campaigns for a more open and inclusive internet, doubted that companies that have been built to maximize profits can adequately address the problem on a voluntary basis.
"He then goes a bit bonkers and accuses the internet kings of trying to "weaponise the web" for their own gains, with the answer to such manipulation perhaps being a ".legal or regulatory framework that accounts for social objectives may help ease those tensions". He also said that without investment the last billion people who have yet to access the internet will not be online until 2042 (Alliance for Affordable Internet).
Today, on its 29th birthday, he shared his concerns that the web is influenced by a few very large internet companies and political agenda.
In 2016, the United Nations declared internet access a human right, on par with clean water, electricity, shelter and food.
In his letter, Sir Berners-Lee says the internet we have today is filled with misinformation, political advertising, and loss of control over personal data.
These online gatekeepers can lock in their power by acquiring smaller rivals, buying up new innovations and hiring the industry's top talent, making it harder for others to compete, he said. "In recent years, we've seen conspiracy theories trend on social media platforms, fake Twitter and Facebook accounts stoke social tensions, external actors interfere in elections, and criminals steal troves of personal data". The responsibility - and sometimes burden - of making these decisions falls on companies that have been built to maximise profit more than to maximise social good. While he does not propose any particular ideas, he points out that advertising is not the only business model available to online companies, and that a more creative approach is needed. Even though he has been talking about the problems with the web for many years, now he seems to be saying things are at their worst as he referred to the "setbacks of the last two years".
He wants a meeting of people from "business, technology, government, civil society, the arts and academia" to come together and try to right the ship.
But, in the first place, to enable full-scale public discussion on these issues, Berners-Lee says it's crucial to make the internet accessible to everyone.