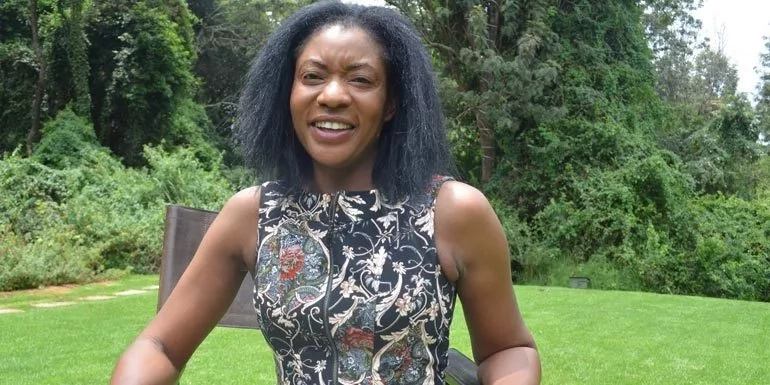 Yvonne Wamalwa, widow of late Vice President Michael Kijana Wamalwa has died.
According to a source in the family, Yvonne died early Thursday morning in Nanyuki and the body will be moved to the Lee Funeral Home in Nairobi. "She served with distinction", the President added.
Mr Ruto said: "The passing of Yvonne has robbed us a selfless leader who was a role model in her community and in the nation".
Until her death, Mrs Wamalwa was the Deputy Director in the Asia and Australasia Directorate in the Ministry of Foreign Affairs.
She lost her husband, Michael Wamalwa, in August 2003, shortly after he assumed office as Vice President under President Kibaki.
Deputy President William Ruto described Yvonne as a dedicated individual who served the nation with zeal.
Yvonne Wamalwa died while undergoing treatment at Nanyuki Cottage Hospital.
Speaking to media at the hospital, her sister, Stephanie Muite, said the deceased's health took a turn for the worse and she died minutes after being admitted to hospital. The family is now making arrangements to airlift her body to Lee Funeral Home in Nairobi.
"We have been staying with Yvonne at my home at Ichuga Village since October a year ago and she has been [going to] Outspan Hospital in Nyeri Town for treatment".
She graduated with a degree in Terrorism, Counter Terrorism and Extremism at the Murdoch University between 2008 and 2011.
ANC party Musalia Mudavadi said the death took him by surprise.
"So I was a "very sensible teenager" but at 18, my brother took me out to a club for the first time with permission from mum and after that, I really enjoyed being a teen", she said. Yvonne has lived a near-quiet life away from the limelight.
Yvonne was never known to the public until her grand wedding to Kijana Wamalwa in February 2003.