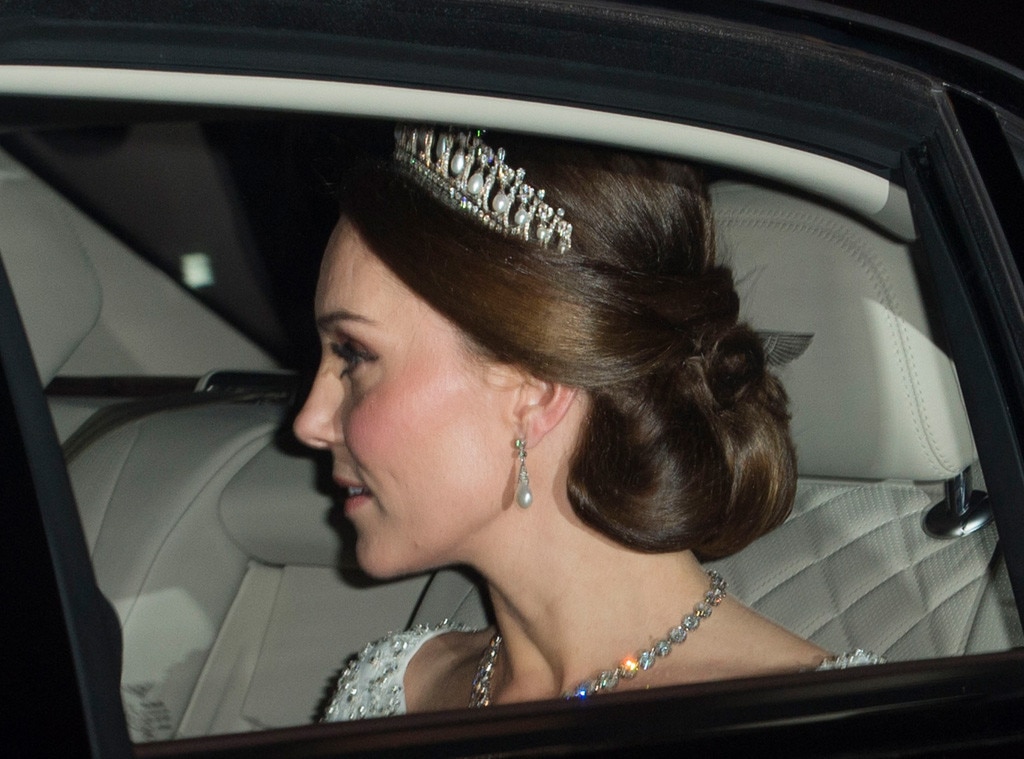 According to Harper's Bazaar, the headpiece was one of Princess Diana's favorites.
The Duchess of Cambridge stepped out on Tuesday night for Queen Elizabeth's annual reception for members of the Diplomatic Corps at Buckingham Palace wearing one of Princess Diana's favorite tiaras.
(It's also sometimes referred to as Queen Mary's Lover's Knot.) The piece is inspired by a tiara owned by the monarch's grandmother, Princess Augusta of Hesse, who was also the Duchess of Cambridge. You can guess how several publications went into a frenzy pointing out how Kate seems to have the same love for the tiara as her late mother-in-law.
The tiara was known to be gifted to Princess Diana by Queen Elizabeth II in 1981 on her wedding day to Prince Charles.
This is the third time the duchess has worn the tiara to the annual event, which is attended by senior royals, foreign diplomats, and other government officials. The Cambridge Lover's Knot did not make that cut and was placed into storage.
Kate Middleton wears a tiara while arriving at the Buckingham Palace 2017 Diplomatic Dinner.
Kate wore the same tiara to the 2016 reception with a red Jenny Packham gown.
The Queen Mary's Lover's Knot is one of the most famous pieces in the family's private collection.