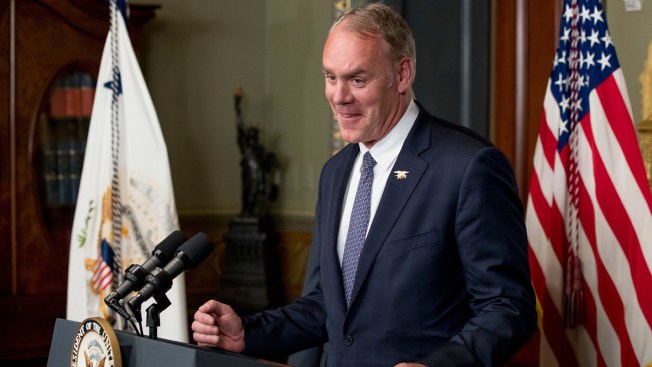 Ever since Trump requested a review of national monuments by Interior Secretary Ryan Zinke this summer, public lands advocates have been on edge.
The 87,500-acre property in ME consists of mountains, streams, and ponds next to Baxter State Park, home of Mount Katahdin, the state's tallest mountain.
The Trump administration is facing lawsuits based on a recent order to shrink Bears Ears by 85 percent and Grand Staircase-Escalante by nearly 46 percent.
Zinke's final report recommends boundary revisions to the Cascade- Siskiyou National Monument - which stretches across southern OR and northern California - and the Gold Butte National Monument in Nevada.
In a call with reporters, Zinke said he would recommend that the proclamations establishing the monuments be modified, although it's not clear what that might allow on the sites.
Zinke said Tuesday his decision to keep Organ Mountains-Desert Peaks and the Rio Grande Del Norte national monuments the same size followed discussions with the governor, the state's congressional delegation, ranchers and conservationists.
In copies of the report leaked to the press, Zinke had recommended changes "to promote a healthy forest through active timber management" and to prioritize traditional uses such as hunting and fishing. It was among some two dozen national monuments that came under scrutiny in April under an executive order signed by President Donald Trump, calling for a review of all monuments over 100,000 acres. There is now no timber harvesting on the monument lands other than for maintenance or to maintain scenic views.