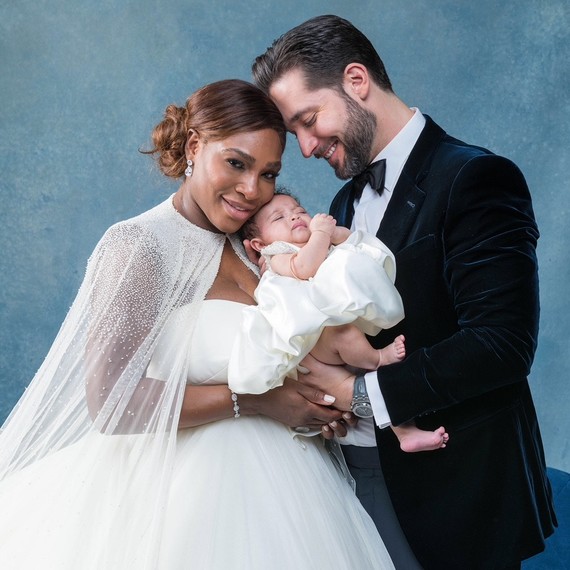 The ad has gone viral, with netizens applauding the message the advertisement is trying to convey.
Gatorade on Monday released a new Serena Williams ad that appears to show the tennis star cradling her almost three-month-old baby.
A spokesperson for the brand revealed Williams intended for the ad to be Alexis Olympia's first modeling gig, however her "daughter was under the weather and unable to be on set".
Body doubles: They're not just for action films.
Williams and Ohanian married on 16 November in a lavish ceremony in New Orleans, Louisiana.
Many thought the newlywed champion filmed it with her almost three-month-old daughter Alexis Olympia, but it has been revealed it was another baby she was holding, AdAge reported. The commercial, which is about two-minutes long, has over one lakh views on Gatorade's YouTube channel and has been widely shared by netizens.
Another snapshot showed Price holding the adorable baby girl as she walked down the aisle, with the caption, "Yes grandma carried me". She can be heard saying that even if Alexis "never picks up a racquet", she hopes that she "keeps playing no matter what" in the game of life.
Serena Williams attends Glamour's 2017 Women of The Year Awards at Kings Theatre on November 13, 2017 in Brooklyn, New York. Sisters in Sweat ft. But as Ad Age reported Monday, a stand-in was used instead. PepsiCo is Gatorade's parent company.
The digital spot, aimed at encouraging girls to stay in sports, is by TBWAChiatDay in the US.