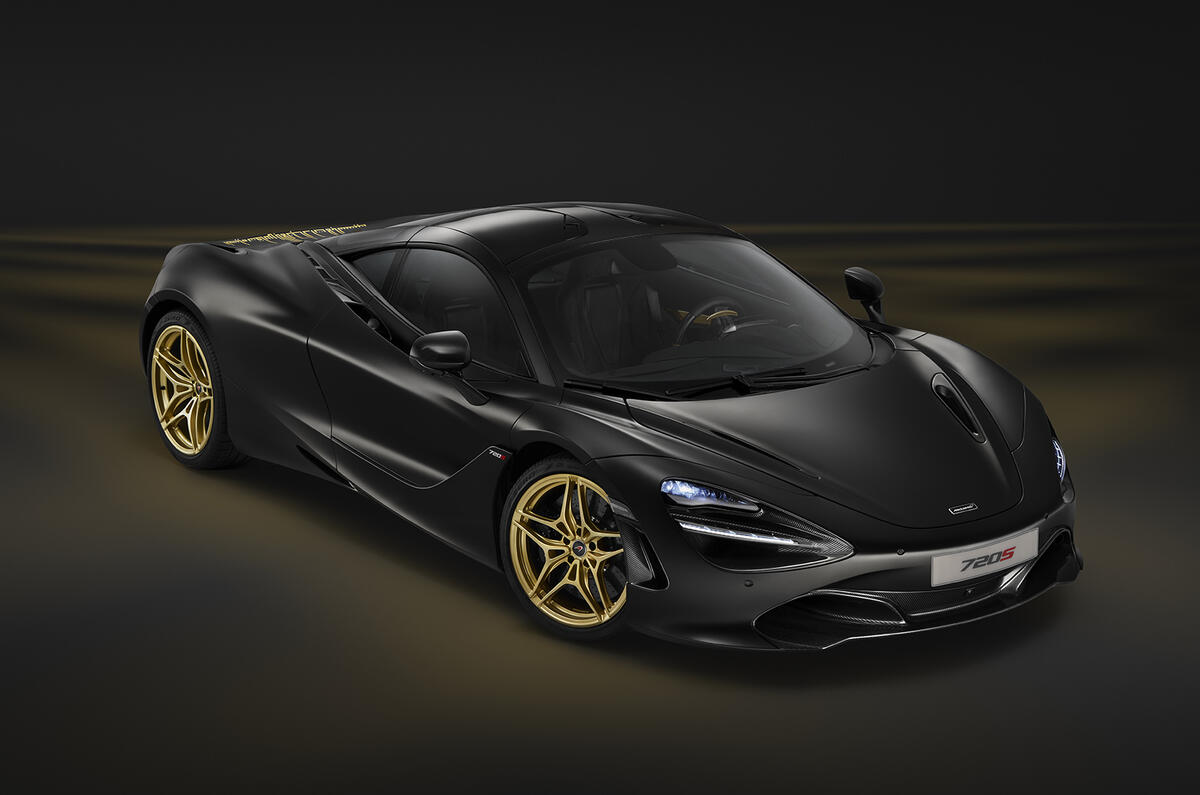 A genuine commission for a Dubai-based client, rather than simply a show vehicle showcasing the company's MSO special operations department's capabilities, this particular 720S is finished in Zenith Black paint to which a special satin finish has been applied. There are gold wheels, a (no doubt McLaren F1-inspired) 24-carat gold heatshield for the engine, smatterings of gold in the cabin, and our favourite bit, gold lettering on the wing.
The uniqueness of the vehicle is also given by the "1 of 1" plaque found inside the auto, as well as the rear wing that features Bruce McLaren's words: "Life is measured in achievement, not in years alone".
Another exclusive addition to the auto is the bespoke graphics on the rear spoiler: a stylised arabic phrase meant to resemble the Dubai skyline.
MSO has also swapped out the car's "front splitter, air intakes, rear bumper and roof with carbon-fibre units", the magazine adds.
To personalize the auto added more than 120 hours to the production process. MSO also made the stencils for the gold lettering.
Inside, this unique 720S features black Alcantara and black leather trim further complemented by MSO Defined carbon fibre sill panels, fascia vents and steering wheel, in addition to a regular carbon fibre interior upgrade pack.
Satin gold-painted elements include the extended gearshift paddles, center band to the steering wheel, the spokes, and the door trim.
McLaren is present at the Dubai International Motor Show with a spectacular one-off 720S commissioned by a customer from the Middle East.
Power remains the same as the standard vehicle, with a 4.0-litre twin-turbo V8 engine producing 710bhp and 568lb-ft of torque.
McLaren says achievement was a key theme behind the commission, both for the British luxury carmaker itself and the United Arab Emirates and Gulf states themselves, which form a key client and shareholder base for the company.