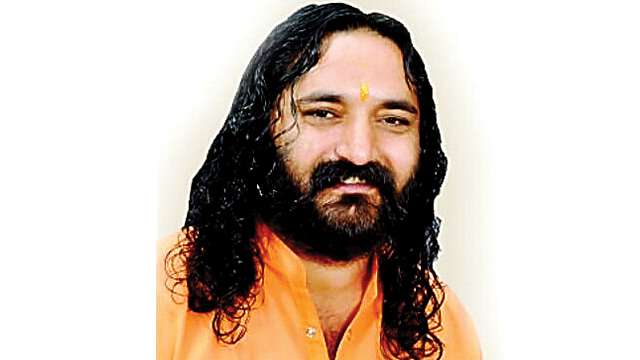 After painting buses, electric poles, schoolbags, chief minister's office and its furniture and upholstery and the government diary in hues of saffron, the Yogi government in Uttar Pradesh is now making the cover pages of all primary school textbooks saffron.
Adityanath was speaking at a function organised by the Dainik Jagran group in Raipur, Chhattisgarh, and was responding to a question on communalism and secularism.
The Samajwadi Party President also took on the BJP on demonetisation and said that this move has created a class conflict.
Speaking in Hindi, Adityanath said, "Mera maanna hai ki azadi ke baad Bharat mein sabse bada jhooth dharmnirpeksh shabd hai. Rajneetik vyavastha panthnirpeksh ho sakti hai", the Indian Express reported. The BJP leader also said that "distorting history was no less a crime than sedition", and claimed that the word "Paki" was the "biggest insult" used in Europe.
During a function in Raipur, Yogi had said that the word "secular" was the "biggest lie" that has been told since Independence, and has damaged the country.
He would also be accorded public felicitation at Balbir Singh Juneja Indoor Stadium. "It is the most useless government UP has ever gotten", said Tewari.
"If the Congress leadership had discharged its duties, the country would not have been grappling with starvation and lack of health facilities". The programme will be attended by Chief Minister Dr Raman Singh, all his cabinet colleagues, MPs, MLAs, Rashtriya Swayamsewak Sangh office-bearers and workers, Vishwa Hindu Parishand office-bearers and workers as well as office-bearers and workers of Bajrang Dal will be present at the occasion in large numbers.