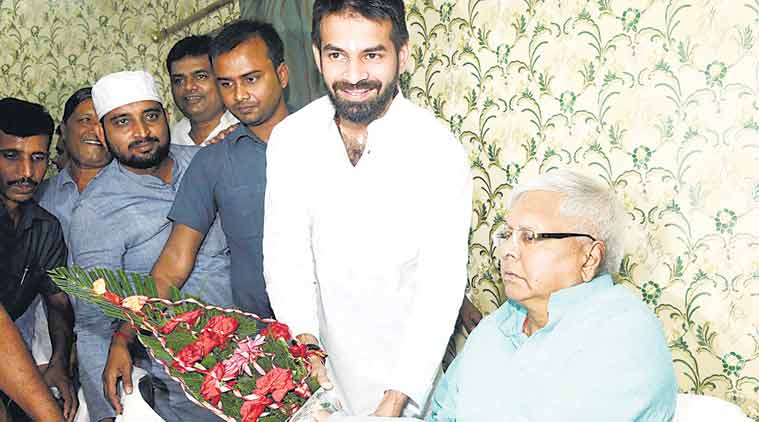 The Enforcement Directorate (ED) on Monday questioned Rashtriya Janata Dal (RJD) chief Lalu Prasad Yadav's son and former Bihar deputy chief minister Tejashwi Yadav in connection with the Indian Railway Catering and Tourism Corporation (IRCTC) scam case.
Like on all previous occasions, Yadav, 69, was the only RJD leader to go through the formal process for picking the regional party's head, and it was a foregone conclusion that RJD' reins would stay firmly in his hands possibly for a few more years.
"Tejashwi bachcha nahi, unka chachha hai (Tejashwi is not a child but Nitish Kumar's uncle)", Lalu said, the Hindustan Times reported. "He (Tejashwi) is way ahead of all of us in terms of leadership ability and oratory". Tejashwi, who is now being investigated for corruption, was removed as deputy CM.
Kumar's comments come amid Tejashwi's attacks against him, who Lalu Prasad has been positioning as a chief ministerial candidate for the next state election.
Tejashwi's mother and former Bihar chief minister Rabri has skipped the ED summonses at least six times till now. However, the recent development received muted disagreement from a section of the party.
Singh, careful not to offend his bosses within the Yadav family, said that the RJD believed in the democratic values within the party in which everyone was free to express his or her opinion.
Sources said Tejashwi arrived at ED headquarters around 11 am and was questioned till evening. In the wake of the disintegration of the Mahagathbandhan, Nitish, while returning the barbs of the RJD, had on several occasions reminded the latter of its stock going down to only 22 MLAs in the 243-member Bihar Assembly after the 2010 state polls, which the JD (U)-BJP combination had won convincingly.