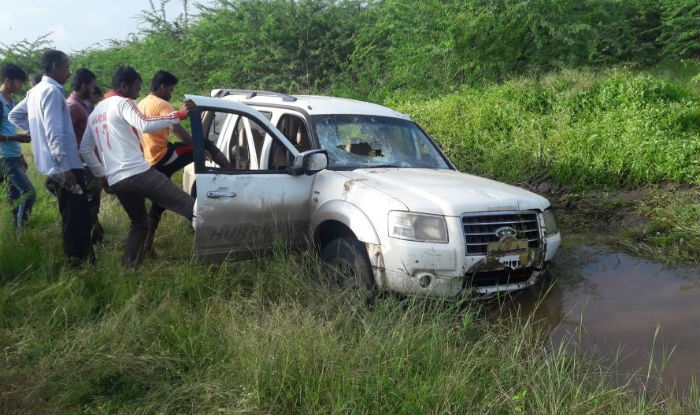 A speeding Sports Utility Vehicle (SUV) allegedly in possession of a local Shiv Sena leader mowed down three school girls in Baramati tehsil. As per the information by Baramati Taluka police station, the two girls have been identified as Divya Dnyaneshwar Pawar (12) and Samiksha Manoj Vitkar (11), and the injured girl as Payal Sanjay Lashkar (11).
Angry locals set the SUV ablaze after, Pappu Mane and his accomplices fled from the spot.
The SUV is registered in the name of a relative of Shiv Sena leader Pappu Mane, who often uses it, but was not inside the vehicle at the time of the mishap that occurred on the Baramati-Morgaon road.
After the accident, which took place at 7.30 am, an angry mob comprising local villagers set the vehicle on fire.
The deceased girls, identified as Samiksha Vitkar (13) and Divya Pawar (12), were on their way to school when they were knocked down by the vehicle.
The three arrested persons have been identified as Akash Jagtap, Rushikesh Chaudhar and Prithviraj Chavan, all residents of Baramati. Speaking to DNA, additional superintendent of police Sandeep Pakhale said, "We have summoned Mane for questioning".
The police are registering a case and are now searching for Mane. Mane is said to be absconding after the incident was reported. He has said that he was not present in the vehicle when the accident took place.