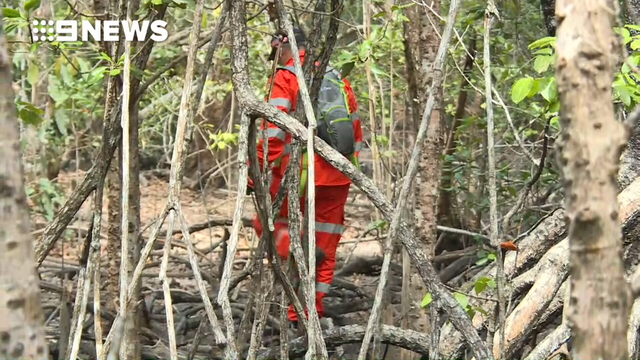 A search and rescue team has found clothing, a walking stick, and "biological matter" suspected to be human remains near a crocodile-infested creek in Port Douglas, north of Cairns.
"Earlier today, about mid-morning, we located a number of items including clothing which we believe are from the missing person", Acting Inspector Ed Lukin of Queensland Police said.
Lukin says the remains are expected to be confirmed as human by pathologists in Cairns on Friday.
Police believe the 79-year-old, who suffers from dementia, may have wandered into the dense terrain just south of the Ozcare aged care facility where she was staying and become disoriented.
'It is my deep regret to inform you that following an extensive search and the discovery of certain items as a result of that search, we have the firm belief that my mother Anne Cameron has passed away in tragic circumstances, ' she wrote.
A 79-year-old Australian woman appears to have met a horrific end after going missing from a nursing home in Port Douglas in Queensland.
Police have not ruled out finding Cameron alive and are still searching the area.
Fellow resident Judith Wright said she saw Ms Cameron walking towards the facility's administration building shortly before 4:00 on Tuesday, the day she disappeared.
"Those items are now being tested in Cairns and we expect to see results tonight or tomorrow".
Authorities said that Cameron has a medical condition for which she needs to take daily medication and that she had only recently moved to the area, meaning she was likely unfamiliar with her surroundings.
The Department of Environment and Heritage Protection said wildlife officers were assisting police with the search for a crocodile in the area.
Ozcare, the company that runs the aged care facility, declined to comment.
"She's only been here eight or nine days".