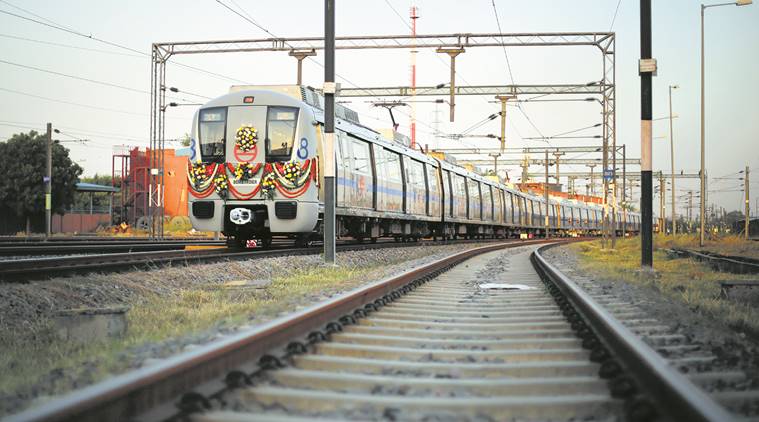 The Centre has informed Delhi Chief Minister Arvind Kejriwal that the Metro-Act does not allow it to put on hold the proposed hike in Delhi Metro fares, media reported on Saturday.
"In case the State Government agrees to provide grants-in-aid of almost Rs 3,000 crore per annum to DMRC, then another FFC may be constituted, which may also examine the financial viability of DMRC", said Puri in the letter accessed by HT.
Mr Kejriwal in his letter desired the Central government to give direction to DMRC to put on hold theproposed hike in fares to be effective from the tenth of this month, as recommended by the FourthFare Fixation Committee.
"Your suggestion that this Ministry direct that the fare increase be kept on hold overlooks the fact the Centre does not have any such authority".
He has added if the fares are not increased as per the recommendations of the FFC, the total grants-in-aid required in the next five years starting from 2017-18 till 2021-22 would be Rs 3,040 crore, 3,616 crore, 3,318 crore, 3,150 crore and 2,980 crore respectively to take care of loan repayments, depreciation for replacements and operational expenses with no savings to DMRC. He said that it was decided in the last Fare Fixation Committee meeting that since the fare hikes were coming after a gap of seven years, it should be staggered into two instalments, of which the first came in May and the second is scheduled for this month. "In case the state government agrees to provide grants-in-aid of almost Rs 3,000 crore per annum to DMRC, then another fare fixation committee (FFC) may be constituted which may examine the financial viability of DMRC in the context of state government's additional financial commitment".
From 10 October, for a distance of up to 2 kilometres, the fare will remain Rs10, but for a distance between two and five kilometres, it will go up from Rs15 to Rs20. Last week, Mr Kejriwal had asked Mr Gahlot to find, within a week, a way to stop the "anti-people" fare hike.
Delhi CM also urged the DMRC to follow the financial model of the Hong Kong Metro and has advised the corporation to raise funds through properties allotted to it by the government.
"The Committee's (FFC) recommendations are binding on the Metro Rail Administrations as per provisions of Section-37 of this Act (Metro Act)".
Further expressing his concern over the 15-month delay in completion of Metro Phase III and Phase IV which running behind schedule, in his letter Puri pinned the blame on the Delhi government.
Puri highlighted that the people of Delhi wanted efficient, reliable and punctual metro services and that the DMRC should be allowed to function autonomously keeping in mind the best interests of the citizens.